It's never cool to show your mates pictures or videos of you shagging anyone else or doing sexual stuff with them, but I'm not sure if the punishment should for this should be having your penis cut off.
Images VIA 
This is unfortunately what happened to 42 year old Sergio Fernandez from Cordoba, Argentina though when he shared sex tapes and explicit photos of his 28 year old girlfriend Brenda Barattini with his friends. Barratini waited until they were having sex and she covered his eyes with a blindfold, before cutting his penis off with garden shears. 90% of his dick was gone, along with one testicle.
Barattini was jailed for thirteen years yesterday, after a jury convicted her of attempted murder. Key to this verdict was Fernandez's testimony, where he said the following: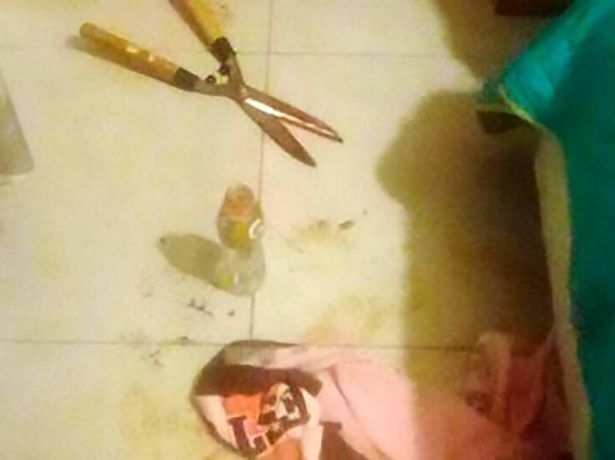 After she put the blindfold on she told me I had to guess where she was touching me.

She also wanted to tie me up but I didn't let her. She began to practice oral sex on me.

I suddenly felt something. She wanted to kill me in that second.
Barattini claimed that she wasn't trying to kill him, but you've gotta be feeling pretty vindictive if you're chopping off someone's dick with garden shears. The only way Fernandez was saved was because his screams alerted the neighbours, but even then he spent eight days in a coma and still suffers from insomnia and panic attacks following the incident. Even if Barratini wasn't trying to murder him, she probably deserved to go to jail for a little bit, right? Just not on being irresponsible with garden shears like that.
Before anyone says it, it's not cool that Fernandez shared their sex tape either, but I think the punishment has to fit the crime and getting his dick cut off and almost dying isn't the one for that. Happy to discuss what is though.
For more of the same, check out this guy who cut the penis of his wife's lover off with scissors. Obviously from Florida.