A 20 year old woman from Connecticut named Shannon Csapilla was convinced that her boyfriend was cheating on her with one of her friends, so in a desperate act of revenge keyed both of their cars and deflated both sets of tyres.
The police in Stamford figured out the motive for the crime and tracked her down when they realised that the aggressor was completely terrible at spelling and had meant to key 'whore' instead of 'wore'. That's some good police work guys.
Csapilla denied damaging the two cars in a police interview after she was brought in, but then confirmed her stupidity by taking a Snapchat of herself outside the police station along with the caption 'Stamford Police ain't got nothin' on me'. This, along with the testimony of her ex-boyfriend that she admitted to keying his car and countless abusive text messages that she sent him was enough to get her arrested and thrown in the slammer.
Apparently someone she sent the Snapchat to ratted her out as well. Doesn't look like she's the smartest of cookies, as this profile picture on Facebook where she's probably smoking weed also suggests:
Featured Image VIA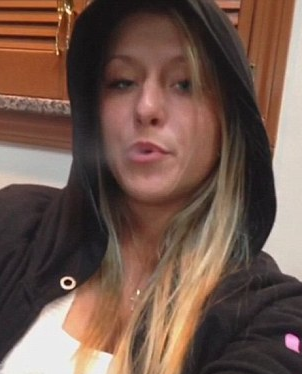 Image VIA
Lt. Diedrich Hohn of the Stamford PD had the following appropriately smug statement:
Unbeknownst to her, we did have enough and we obtained two arrest warrants from a judge and took her into custody at her home.
If only all criminals were as dumb as Shannon and this guy.