BrewDog have had their name run through the mud recently after a bunch of their ex workers wrote a long letter about how it was a majorly toxic place to work and crooked from the top down, so this latest controversy involving a solid gold beer can prize that was actually just gold plated probably isn't going to do their reputation any favours either.
Images VIA
32 year old Mark Craig was buzzing when he was named the winner of the competition where he was set to receive a gold can that was meant to be worth £15,000. It might not really have been in the spirit of things, but Mark was planning to sell the can to pay for his wedding, only to find out when he approached BrewDog for a certificate of authenticity that it wasn't actually the real thing: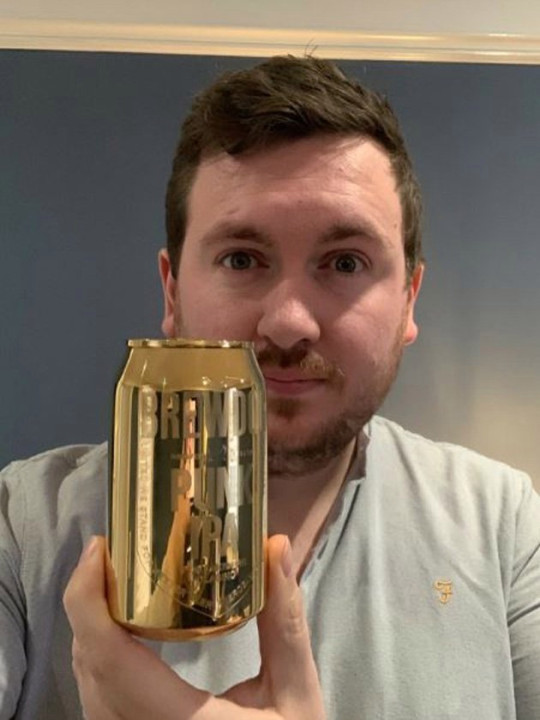 I wanted to sell the can and contacted BrewDog for any certification they had.

The certificate they sent said it was gold-plated but they promoted it as solid gold.

When I contacted them they told me the "solid gold" claim was an error.

When I won I was ecstatic, believing a solid gold can could contribute towards bills and our wedding, which has been postponed until 2022.
BrewDog have apologised for the 'error', but stand by the valuation of the can at £15,000 due to its rarity. Good luck finding a buyer for that price though Mark!
In all seriousness though, this is completely tinpot behaviour from BrewDog in promoting a prize as something that it isn't and hoping that nobody bothers to check up on it so they don't get called out on it. They probably would have got away with it as well as it doesn't sound like any of the other nine winners bothered to get in contact with them to confirm its authenticity. Kinda sums up their whole company really.
For more of the same, here's that long list of allegations against them from a couple of months ago. Did anything even happen to them?