A woman has been jailed for attempting to kill her husband by putting anti-freeze in his cherry Lambrini, but was caught out after a spelling mistake gave her away.
Featured Image VIA
55-year-old Jacqueline Patrick poisoned 70-year-old husband Douglas at their home in Gipsy Hill in South London, with help from 21-year-old daughter Katherine. Sound like a nice little family eh?
Shockingly, after rushing him to hospital Jacqueline gave doctors a fake note from her husband to say that he did not wish to be revived if he ever fell ill. That was probably the first sign that something wasn't quite right.
The note proved to be her undoing, because she spelt dignity — 'dignaty'.
Here's the note: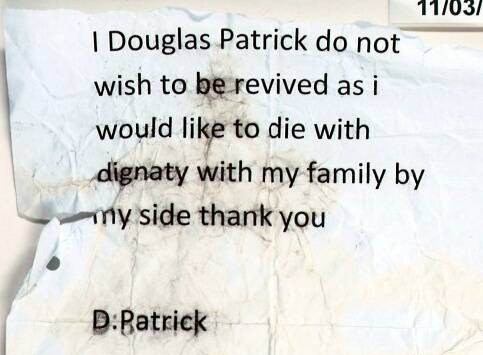 Police later asked Jackie to spell the word on a piece of paper for them and guess what? She made the same mistake. Whoopsies!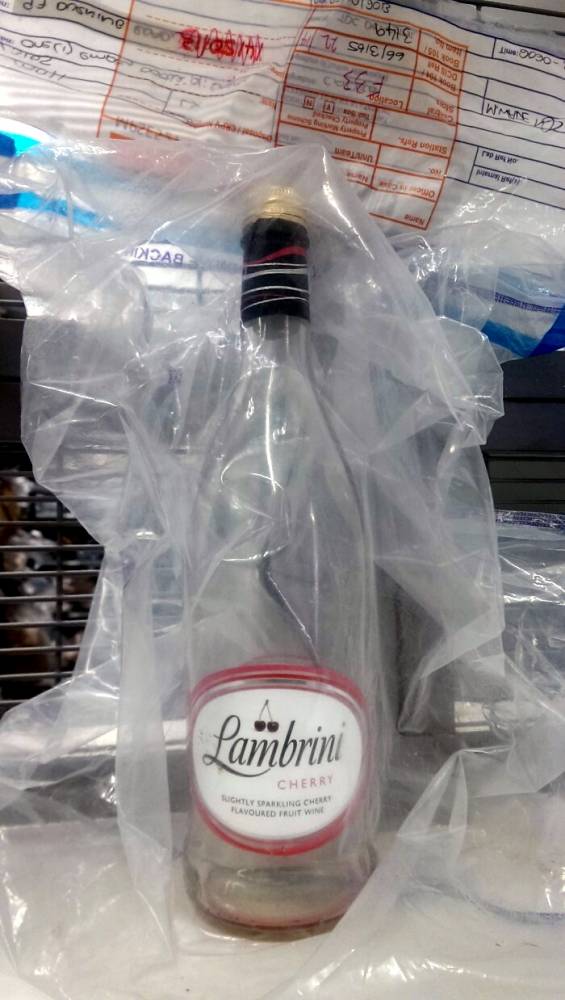 Police also seized Jaqueline and her daughter's phones and found incriminating texts on them, including:
I got the stuff I will give him some later delete txt tell no one ok.

He feels sick again I gave him more delete this.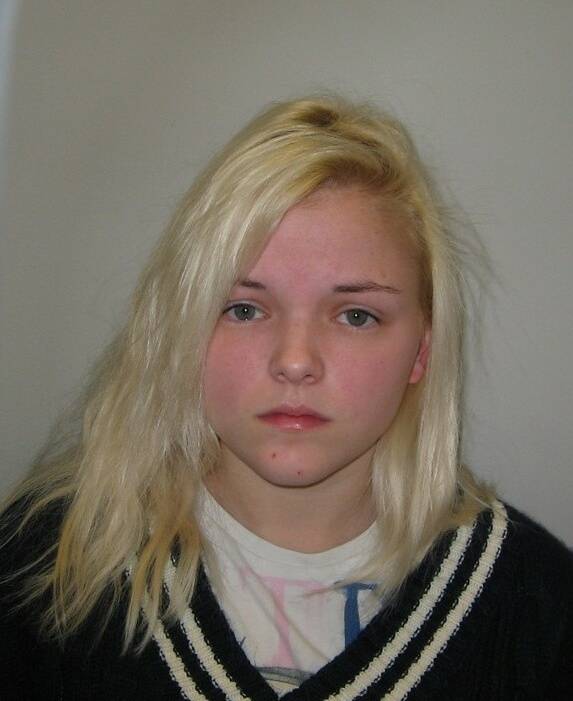 Images VIA
Might have just been easier to politely ask the dude to drink the anti-freeze because he may have gladly done so considering he's got the worst wife and daughter in the world. Then again he was probably no saint himself if his own family want him dead. Either way, can't go on living like that if you want at least a shred of dignaty. Dignety? Dignity.
Jackie got 15 years in prison and her daughter Katherine got 3.
Paranoid someone's tampering with your food/drink? Better look into it sharpish.