There are many examples of spouses having enough of each other all over the world every day, but I don't think that too many have snapped as hard as the woman in this story.
Featured Image VIA
47 year old lawyer Udeme Otike-Odibi from Lagos in Nigeria has been accused of murdering her 50 year old husband Sym after she discovered that he was having an affair. It's being alleged that she beat him to death with a frying pan and then cut off his penis and placed it in his hand before telling the corpse that he was better off without it. Not sure if that's technically the case as I doubt a corpse has much use for a penis, but I can understand the symbolism of it considering the situation, sure.
Homicide police chief Olusegun Bamidele said the following to the court: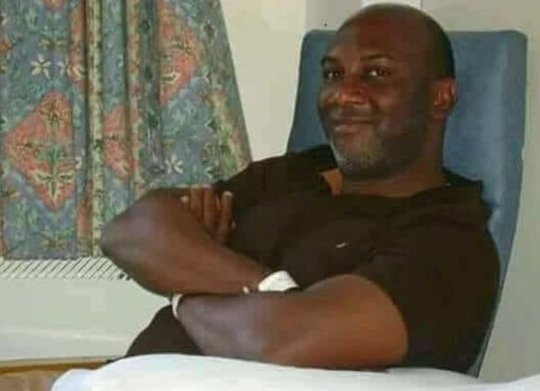 She stated that the deceased was having extra-marital affairs and whenever she raised the issue with him, his responses were not satisfactory. He appeared nonchalant.

She said that on May 2, 2018, she was preparing to travel to the United Kingdom when she checked the bedside locker for her marriage certificate.

When she could not find it, she went to the deceased where he lay on the bed and asked him about it. But the response given was not okay.

She had a discussion with him and there was a hot exchange of words, which made her to go to the kitchen and get a frying pan and knife.

When she returned to where the deceased lay, she hit him on the head with the frying pan and said "Tell me, what is in your mind that you are withholding?".'

Otike-Odibi even challenged her husband to call his mother and report her behaviour before repeatedly hitting him on the head with the pan.

She then stabbed him in the abdomen and sat beside him, 'looking at his intestines coming out before she said 'If your penis is the one that is giving you licence to have the feeling of another person, it's better we cut it off.'

She proceeded to do so with the same knife she used in stabbing him and hanged a piece of the penis in his right hand.
Brutal. I'm not really sure how they know all these details unless Otike-Odibi told them to him, as it sounds like she was the only person present for any of this going down, and if she did do that then I'm not sure why a trial is even going on? Weird, but it seems strange that anyone would make this up so we've gotta assume it's true. Let's hope Otike-Odibi gets sent down because her behaviour is truly awful, even if her husband was cheating on her.
For more cutting off penises, check out the picture of this man who got his penis stuck in a weight. Ouch.