People masturbate in some weird places, but this is by far the weirdest I could ever imagine. I don't need to imagine though, because I've just watched video evidence of it. And you know you're going to watch it too – no matter how disgusting it is.
Featured Image VIA
The clip appears to show a white van driver watching porn on his smart phone while touching his exposed penis at the wheel of his van. Impressive multi-tasking if not a little reckless.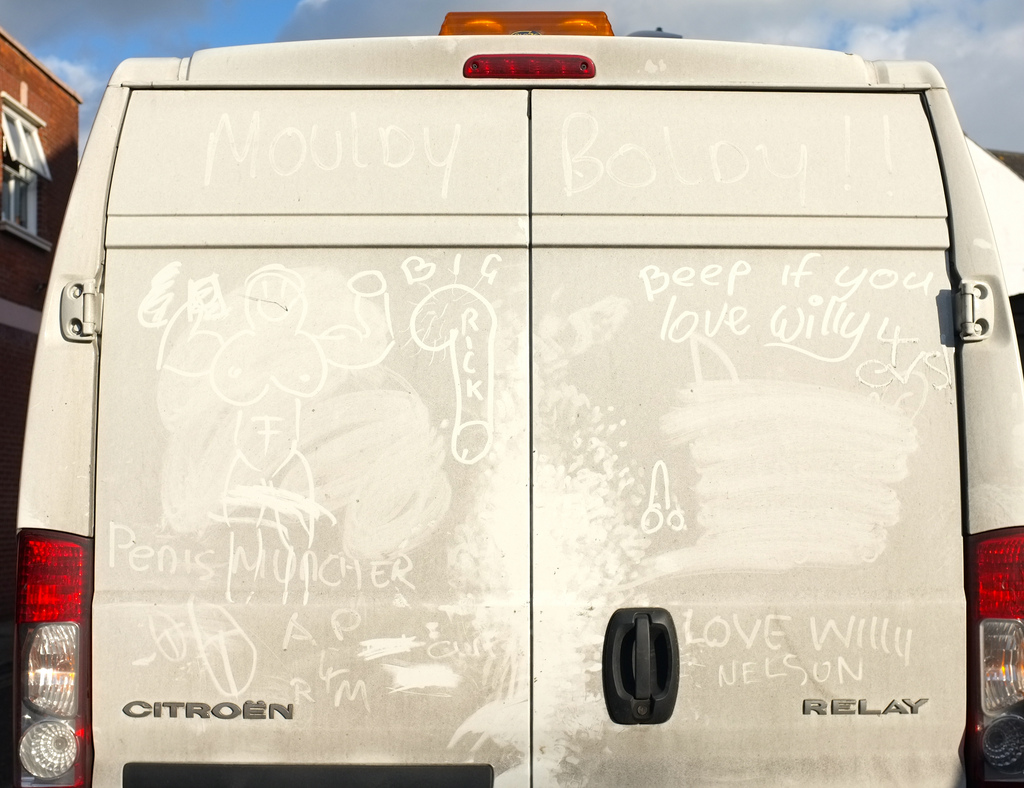 The unnamed motorist who caught this filthy sex pest in the act can be heard in the beginning of the video saying:
Image VIA
We've caught a guy wanking and watching porn at the wheel. This guy is a dirty bastard.
Which – based on the footage – is a fair assessment of his character, to be honest.
The camera man then floors it; catching up with the driver and filming inside of the vehicle through the driver side window, where the wanker can be seen rubbing one out while resting his phone on the driving wheel. Continuing his narration of the bizarre events, he screams (I hope out of disgust rather than sexual arousal):
I cannot believe my eyes.

He's got his TomTom on so there is no reason for him to have another screen on. He's got his old boy out.
Watch below:
Firstly, the danger that he's putting both himself and his fellow road users in is utterly ridiculous. There's a reason it's illegal to drive while on your phone. And as far as I'm aware, that law includes using the device to beat your meat.
Yep, unfortunately it's the same rule whether you're taking a call, sending a text or having a wank, mate. A distraction is a distraction. In fact, and maybe this is just me, but I reckon I'd be a lot more distracted by a wank than I would by a phone call. If your driving instructor told you otherwise then I'd get on the phone to him right away – once you've wiped the jizz off the screen first obviously.
And secondly, who on earth is that desperate for some self-loving that they have to whip their dick out in the middle of a motorway. Jheez, if you can't wait till you get home at least find a service station.
This creep brings a whole new meaning to the term 'danger wank'. Clearly no-one ever told him that masturbation will kill you.