Gents growing old gracefully is one of those unifying facts of life, in as far as we will all have to have a crack at it eventually. Many of us – most even – will fail dismally, falling into one of two fairly distinct camps; that of the 'mutton dressed as lamb' tragedy (for chaps, that's anything from Superdry) or slipping quietly into Victor Meldrew inspired grey flannel obscurity, just like dear old Granddad.
☛ More Fashion: Chinese Facekinis Are Down Right Stupid
Precious few know how to get it right, to manfully walk that delicate balance between the outlandish and the demure with a carefree panache that defies one's advancing years and waistline. One of those few is without question the subject matter and star of our favourite new Tumblr find, 'What Ali Wore'.
Little is known of the eponymous hero, other than he is a sharply dressed elderly gent living in Berlin who caught the eye of the blog's author and photographer, Zoe Spawton, who spotted him every morning walking past the cafe in which she earns a crust.
The photos date back to last summer, and have been fairly regularly updated since then with our man decked out in a sparkling variety of what can only be described as serious threads. Just look at this cheeky little herringbone, grey cheque number finished off with a striking burgundy tie/chain combo: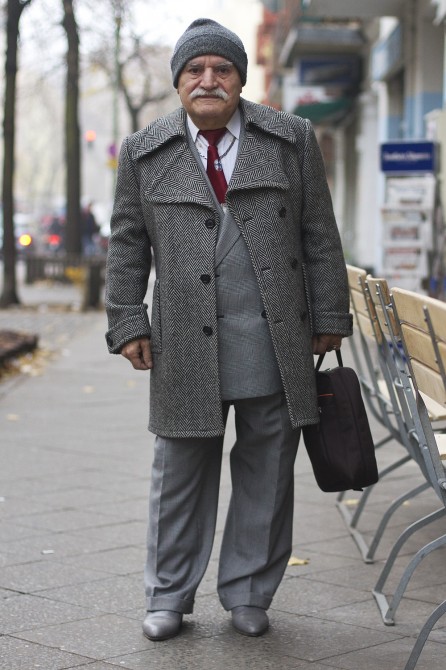 And this bold, beige puffer/pinstripe ensemble. Fuck you, Winter: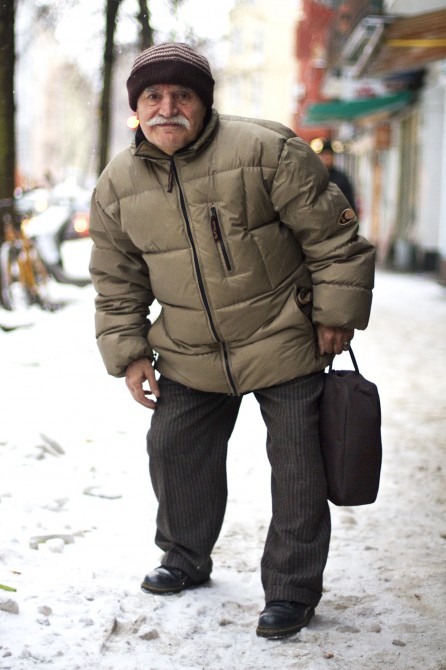 Seen here on maneuvers, into our inspiration look book: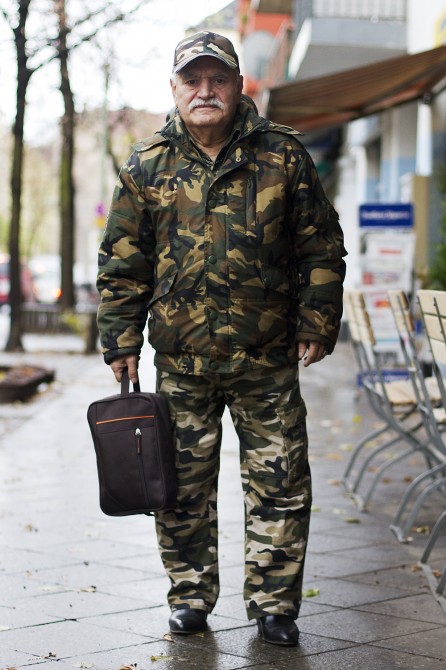 We can't decide whether it's his impressively diverse garms range, or just the comedy gangsta lean employed in many of the portraits, but we lapped up every single one and are eagerly anticipating more. About half way through her collection, Zoe clearly plucked up enough courage to actually chat to him beyond a quick snap, and discovered that he's been living in the German capital for 44 years, used to be a doctor, now works as a tailor (figures) and has sired no less than 18 kids (definitely figures).
☛ Another Sharp Dressed Man: Rodman For World's Biggest Peace?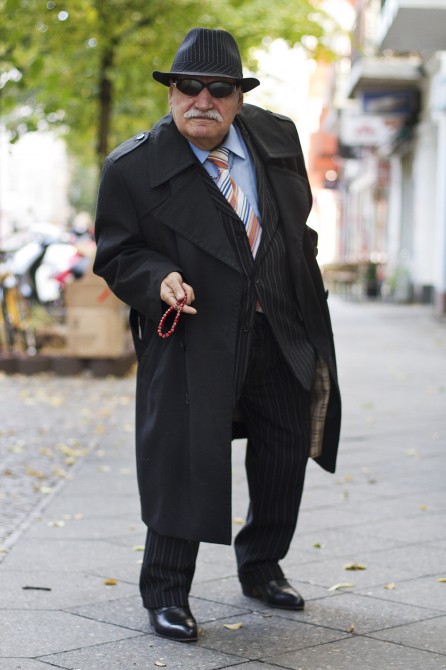 All jokes aside, the guy is a fairly obvious true don, and if we're lucky enough to end up half as stylish as this G in our twilight years then we will have done exceptionally well indeed. We could quite happily post every joyous image right here, but that would really spoil it for you. Check out the rest of Zoe's fine contribution to the internets: http://alioutfit.tumblr.com/
☛ Another Sharp Dressed Man: Fashion Vs Skateboarding: Why Jeremy Scott Is A Jerk
One more? Go on then…  that tie…