Wetherspoons is well known all over the country for being cheap and cheerful, but even so that doesn't mean they should be serving you up food that has worms in it.
Images VIA 
This is exactly what a guest at the Hackney branch of the popular pub chain is claiming after posting the picture you see above. 20-year-old Shya Henry said the following about it:
I'd actually eaten half of my food when I noticed. I don't understand how the waitress managed to bring my food over without realising.

I work in a hair salon and whenever I make a customer tea I always make sure to look at the cup to make sure there's nothing in it. I still feel sick when I think about it now.
Yeah, that reaction sounds about right – I'd be utterly disgusted too. Wetherspoons on the other hand are having none of it, and are claiming that it wasn't a worm but a trussing band that they use to keep food in: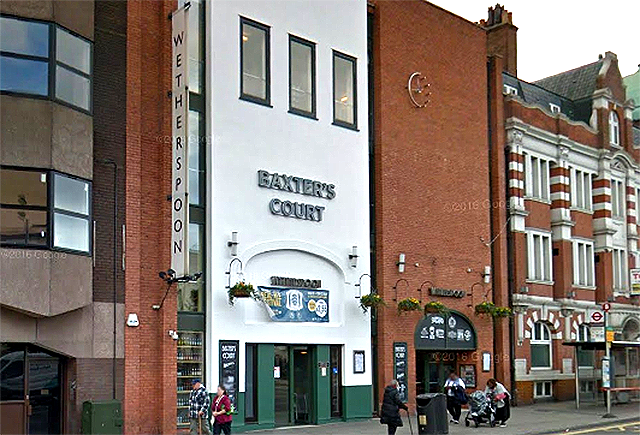 We do not believe that the object in question is a worm as she has stated.

We believe it to be a trussing band which has somehow found its way into the meal. This in itself is a serious issue and we apologise to the customer for this.

Wetherspoons serves millions of meals across its pubs each year and the company takes the utmost care in the preparation of the meals that it serves to its customers.

Incidents like this are very rare, however, we acknowledge that is shouldn't have happened.
I suppose they've got a point there but it still seems kind of outrageous that nobody noticed this trussing band before it was delivered to the table. It definitely looks like the wing has been cooked whilst the band was in it, so you've really got to ask how many people must have handled/seen the wing with it in before sending it over to the table.
Pretty disgraceful really, even if it wasn't an actual worm. Still not really sure about that either.
For more chicken that isn't actually chicken, check out this chicken brain that some dude found in his KFC. Revolting.