Whenever I end up in Wetherspoons, Heineken is pretty much the only one of their piss poor selection of cheap beers that I'm actually willing to drink, so this news is pretty disappointing for me and I'm sure my sentiments will be echoed across the country too – especially judging by the fact that punters spend £60million a year on Heineken there.
Wetherspoons have decided to take this step because of an argument over the fact that Heineken was refusing to supply the new Wetherspoons pub in Ireland – which is only the second in the country and is due to open soon in Dun Laoghaire – despite it being the most popular draught beer in Ireland and already serving it in their Dublin branch at prices 40% cheaper than the competition. The dispute came about because Heineken weren't confident of their beer selling well in Dun Laoghaire and requested that Wetherspoon chief executive John Hutson would give a personal guarantees to pay all of Heineken's bills if Wetherspoons did not manage to pay them off.
The company was suitably outraged by this demand and Wetherspoons chairman Tim Martin had the following to say about it: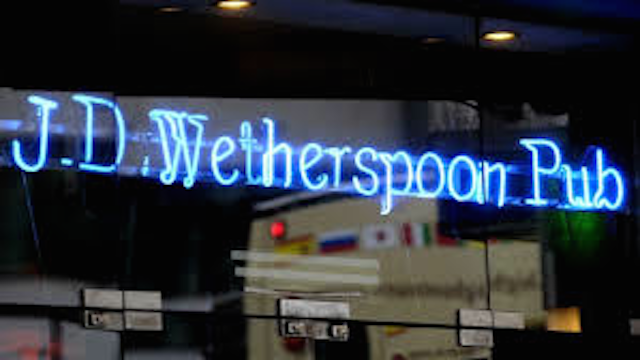 We have been trading with Heineken for 35 years and they have never requested personal guarantees before.

It's obstructive to do so now, especially when we made record profits of around £80m last year.

The refusal to supply Heineken lager and Murphy's just before the opening of our new pub in Dun Laoghaire, which represents an investment by us of nearly four million euros, is unacceptable and hard to understand.
Heineken themselves didn't comment on the feud in detail but said they were working towards a resolution, which clearly means it's a big problem for them as well. In addition to Heineken and Murphy's, this also means that Strongbow, Foster's and John Smith's will be off the menu in Wetherspoons so I think all you'll be able to drink now is Coors Light and we all know that even if Jean Claude Van Damme promotes it, it tastes like piss and is for soft bastards. I mean Jean Claude Van Damme is known for some of the dumbed quotes ever so it's hardly that surprising is it?
To make the launch of the Wetherspoons in Dun Laoghaire even more catastrophic, Wetherspoons also have a dispute with Diageo over in Ireland which means that they can't even serve Guinness over there. Good luck with that one guys – I think these two had better sort out this dispute one way or the other super quick, because the longer it rages on the longer it's going to screw both of them as well as everyone in both countries that enjoys a cheap drink. So pretty much everyone, especially the guys hanging out at the first ever pub at a motorway service station.