Why do these guys even bother? If you can't even stage a protest against Ireland's new same sex marriage laws without it going completely tits up, you're definitely going to come up short attempting to burn J.K. Rowling on Twitter — who as we've seen is quite adept at dealing with trolls.
Featured Image VIA
Here's what they Tweeted at her, after they heard she was a proponent of same sex marriage: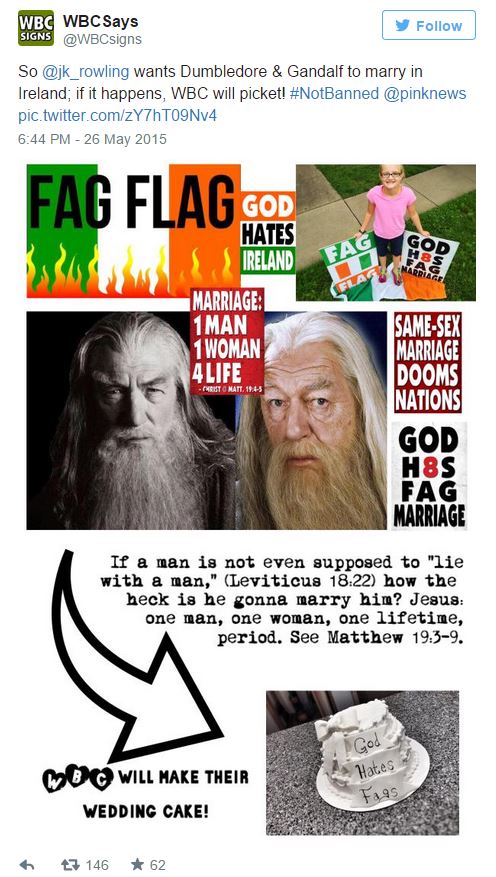 And here's what she fired back with: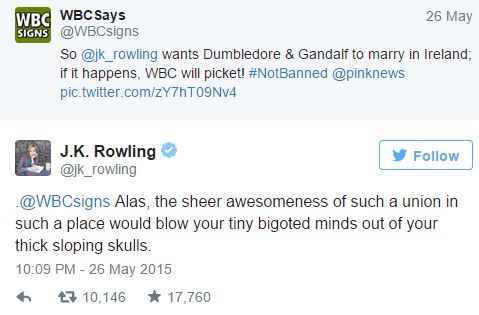 Followed by:

Roasted. Nearly as funny as when satanists managed to turn the Westboro Baptist Church's founder's mum gay.