1. Doctors Remove 6 Stone Tumour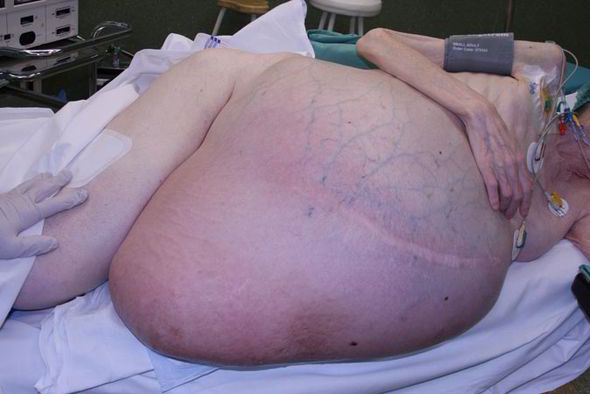 Doctors in the Czech Republic carried out an epic and successful 6 hour operation on a woman who had pretty much an entire other person growing inside of her. She left the theatre ten stone lighter after the tumour, which had been growing for four years, was removed in a risky seven-hour operation.
The woman's stomach had swelled to almost 20 times its usual size and for years she was too scared to seek medical help. Oh Lord it's a biggy.
Click next page for a couple of images of the actual bad boy. It's NSFW so you've been warned…
☛ Next Up: American Photographer Captures Girlfriend's Battle With Cancer In Photos