Working retail can be terribly mundane, especially when it's in a supermarket, so it's highly unlikely that 25-year-old Karina Ramage expected to run into award-winning music manager Daniel Glatman at Waitrose in West Hampstead, London, and even more unlikely that she thought she would then proceed to perform for him and get signed on the spot – but this is exactly what happened. I guess someone else will have to rearrange the biscuit from now on.
Featured Image VIA
Karina chose to perform an original song called "Wasteland" that basically highlights how fucked up humans are. Yeah, someone had to do it.
You can see the performance below – kinda fishy that they filmed it as well when Glatman probably had no idea who she was at the time but hey let's give this one a pass because it's such a nice story:
KARINA RAMAGE WASTELAND AUDITION FOR DANIEL GLATMAN IN THE AISLE AT WAITROSE from Daniel Glatman on Vimeo.
Wow. Imagine the odds. What if she had been ill that day, for example? Or if he had gone to another store? It could have all been so different.
However, if she is as good as he claims (and he did create boy band Blue, after all, so he must know what he's talking about), chances are someone else in the music industry would've picked her up at some point. You do hear stories about celebrities who attribute their success to being in the right place at the right time, so maybe things would have been different for Karina if it wasn't for this chance encounter? Guess we'll never know.
Anyway, the stars lined up not just for Karina, but for Glatman as well, who said the following about the incident:
I went in there for a packet of biscuits and a bag of flour and walked out with a star.

She only works there twice a week. I just could not believe my luck. She's fantastic. I'm really excited about her.

It's very rare. You are searching for a needle in a haystack and I found it in a biscuit aisle.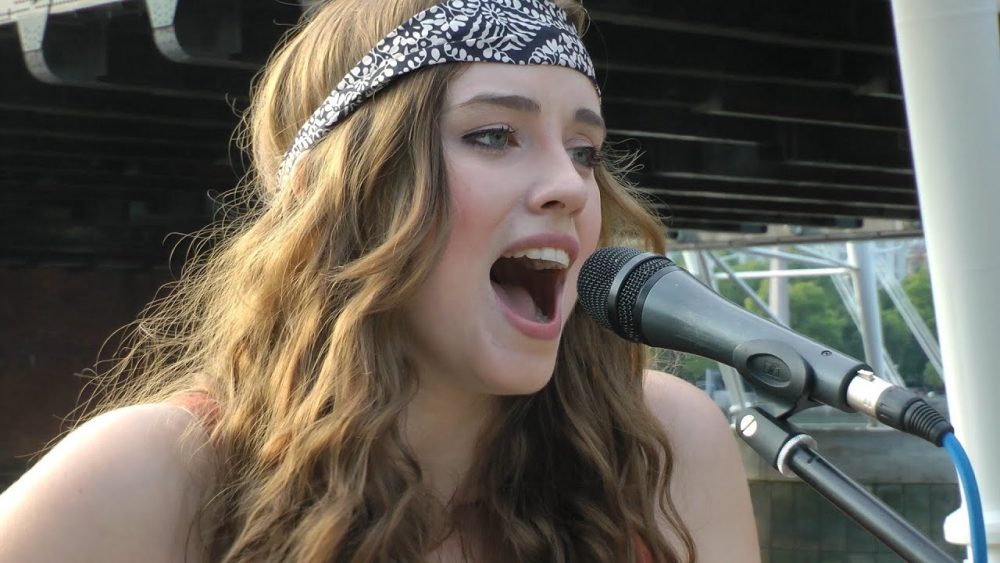 Some pretty strong words there. At the moment, they are looking for a record label to sign Karina.
To be fair, she is quite good. Is she as good as he claims though? I guess only time will tell.
There are some pretty wild things that go on at Waitrose – remember the time the Frenchman assaulted a member of staff with a Camembert after getting caught trying to steal it? True story.