For anyone who's managed to miss the striking looks and sounds of Vybz Kartel, you've missed a trick. I've only just been introduced to him myself. He's a proper character and there's not enough of them in the mainstream today. He was born in an area of Kingston, Jamaica which is lovingly dubbed Gaza, and he is one mad, bad mother of a dancehall legend.
He's partnered up to record with names like Jay-Z, Missy Elliott and Eminem, so he is well regarded by the big ball playaz of hip hop. He actually went to school with Usain Bolt and seems to have adopted the same megalomaniacal bent as him. He even got an eight fingered Olympic Gaza salute from the nippy Bolt at the Olympics opening ceremony.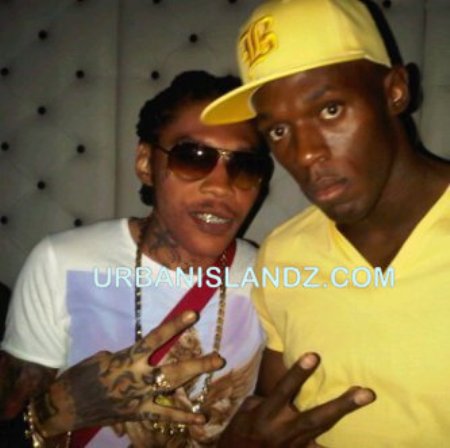 Vybz has managed to build up an impressive empire in Jamaica with his music and other bizarre enterprises. His career started in 1993 at the tender age of 17 with a track called "Love Fat Woman". He also wrote a few tracks about the English school shoe brand, Clarks. Odd? Yes, that's odd, but it went massive and it even did well in the US of A…
[yframe url='http://www.youtube.com/watch?v=Q_Mr7j4nNNs']
Clarks didn't grumble about the boost in Jamaican sales either.
☛ Watch Next: Dancehall Queens – Fail Vids