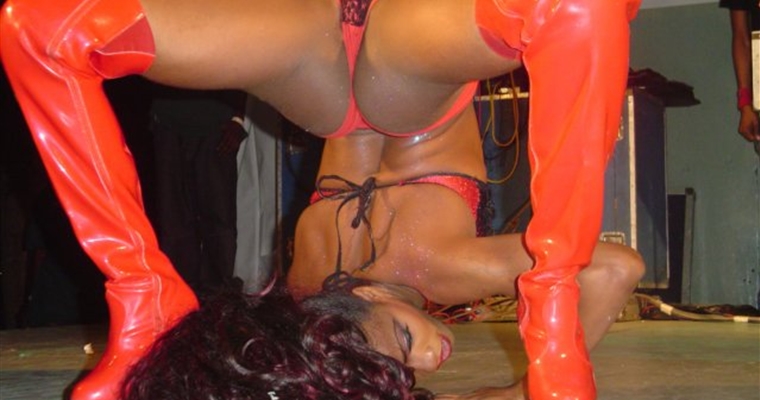 Sick Chirpse's Monumental 2nd Birthday Extravaganza is on it's mega-fuelled way imminently; so for this post I took inspiration from one of the warm up winners – Felix Read and his fat cat bashment, dancehall mix. I also wrote an article about Vybz Kartel, the dancehall legend recently and I've been majorly bumming bashmenty dancehally vibez ever since.
Let this video of a fierce (and I don't use that word lightly) dancehall queen – Shisha – in full flow get you juiced up and ready.
Yes, it is fairly sexual, but the sheer aggression and mind blowing muscular close control, mixed with eye watering split maneuvers and head banging, take it just one step above that for me.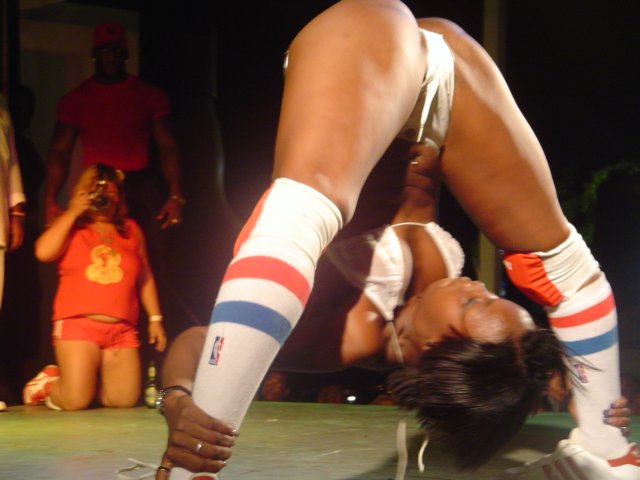 This is action from 2007, with the first ever French participant in Dancehall Queen Jamaica, and the first European to get in to the top 3. She is nailing it. Just wait 'til she kicks off at 0:40. Legendary sports.
[yframe url='http://www.youtube.com/watch?v=mfzFQIAyOWY']

She's basically saying, "yeah, I'm pretty hot, and you can try it, but I swear to you I will snap it off".
In true SC fashion, here's a dancing lady falling off a speaker really, really hard on to all of her body at once, and trying to ride out the pain like a boss. Injury:
[yframe url='http://www.youtube.com/watch?v=kKYgXiwGF3g&fb_source=']

And while we're in the mood, here's a dancer taking a nose dive off stage, just to round off the evenings entertainment. Get ready for imminent action yeah?
[yframe url='http://www.youtube.com/watch?v=fJQ9wv247U8&feature=player_embedded']