It looks like even when Vladimir Putin tries to do something nice for another living creature, it all ends in disaster. Having released three Siberian tigers into the wild last month, one is now the main suspect in a series of goat deaths over the border in northeast China.
Thanks to tracking devices fitted onto the tigers before their release, Siberian tiger experts are sure that 'Ustin', one of the tigers, is responsible for two goats found with their "skulls crushed" via "puncture holes". Three other goats are still missing.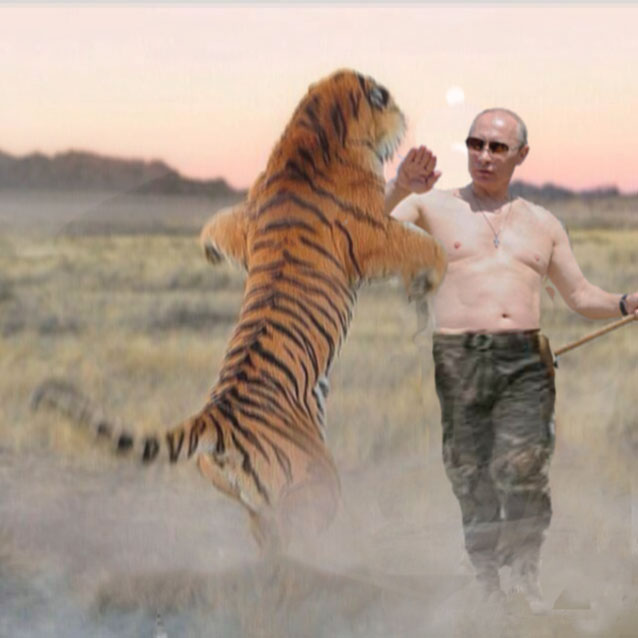 Just a hugely unfortunate and violent accident or Vladimir Putin playing sneaky mind games with China? After all we are talking about a guy who responded to physical threats from the Australian PM by showing up to the G20 Summit in Australia with three fucking war ships. Only Putin knows what's going on inside Putin's brain but we're thinking he's either sending some kind of message to China's goat farmers or he just didn't care enough to think the tigers might cross over into China and terrify the whole nation. Either way – just such a Putin story.
Oh well, could have been worse.