In one of the most surreal pairings I think I've ever heard of, it's being reported that Vladimir Putin is now dating Wendi Deng, Rupert Murdoch's ex-wife.
Featured Image VIA
Apparently rumours had been floating around since 2013/14 when both of them got divorced from their partners.
One insider described their relationship as "serious".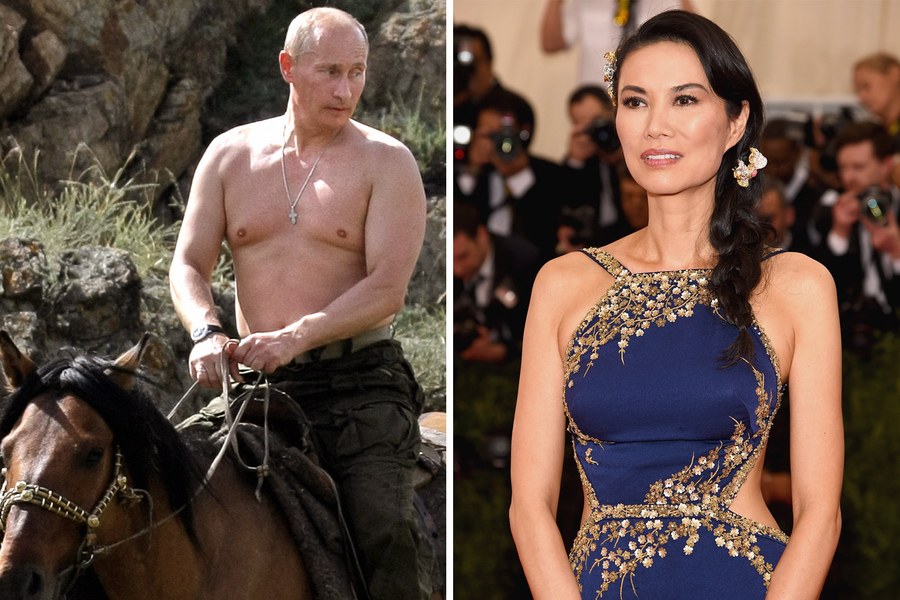 Really, really tough to determine whether this is an upgrade or a downgrade. Wendi Deng's basically gone from one diabolical human being to another. In fact two of the most diabolical and hated human beings on the planet. I mean it's one thing to want a "bad boy", it's quite another going from Rupert Murdoch to Vladimir Putin FFS.
Do you think that's what turns Wendi off? Getting banged by the most hated, albeit powerful, men in the world? That's got to be it. Doesn't matter how attractive you are or how big your penis is, Wendi isn't smashing unless you're an absolute tyrant.
P.S. Wonder what Miss Russia makes of it all?