We've already come up with a bunch of ideas for wacky Christmas presents here on Sick Chirpse, but if you really want to push the boat out and freak out your aunt or co-workers then may we suggest 'A Visual History Of Lovemaking' by Richard Battenberg and published by risque printing house Goliath Books.
Featured Image VIA
In case you're unsure as to just what a collection like this would contain within it, then to put it quite simply it's an illustrated history of over 500 years of erotic sex toys, featuring detailed scientific explanations of everything as well as some of the naughtiest and dirtiest pictures out there as well. It's basically a tribute to the dildo, as the press release has us believing anyway: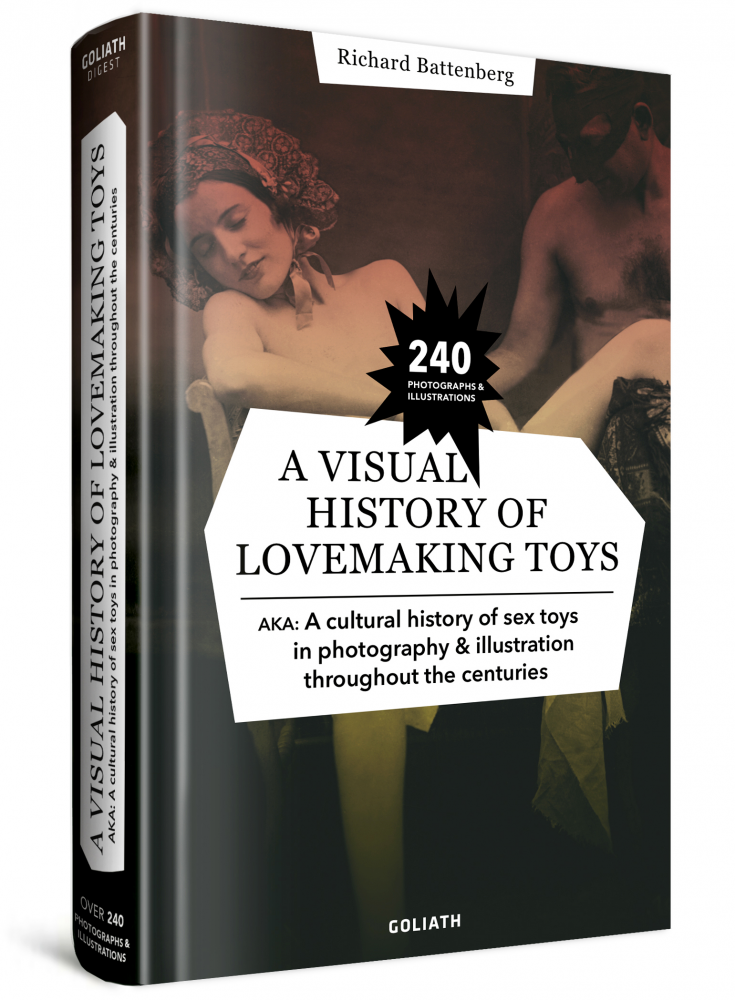 A dildo is a prosthetic extension of one's physical form and allows people to perform sexual acts, which their biological bodies prevent them from doing.

They allow women to penetrate men, each other, and themselves, and men to penetrate themselves and more than one other man at the same time.

What's likeable about dildos is that they can be used by both heterosexuals and homosexuals, just not always in the same way.
Yeah, don't beat around the bush about how you feel about them there hey Battenberg.
However you feel about dildos though, there's no denying that this would be a pretty interesting – if slightly icky – read and probably a good one to buy to freak someone out for Christmas. Unless you want to get it for that person you know who's actually a bit of a freak.
Maybe slightly pricey for that purpose at £29.99, but you are getting a beautiful crafted hardback picture book, so swings and roundabouts. Go out there and get it this Christmas.
For more dildos, check out this massive bag of them that was found in a small village in Somerset. Wonder who lost them?