Cast your mind back to 2015 where everyone was saying 'I'm Ronnie Pickering! Ronnie Fucking Pickering' to each other for about two weeks and I'm sure you'll agree that the viral road rage legend deserves to be honoured for his contribution to society with his very own plaque.
Images VIA 
This is exactly what has happened up there in his home town of Hull, where a plaque has been erected near the incident that made worldwide headlines for its stupidity/ridiculousness. You can see the plaque below in all of its glory: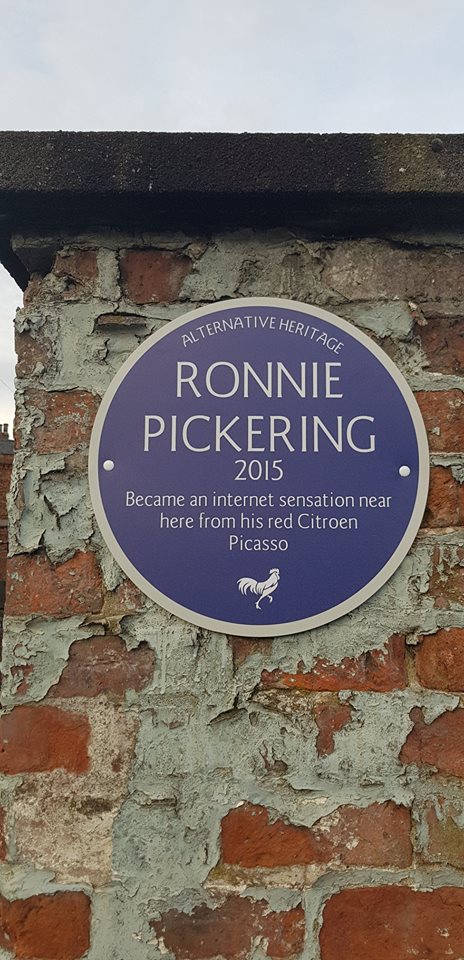 Fantastic. The plaque isn't actually the work of Hull City Council though unfortunately, but instead that of Drunk Animal Creative Studio. These guys have started an initiative called 'Alternative Heritage' plaque design with their aim to pay tribute to 'living legends and stories that make our city special'. No denying that Ronnie Pickering is a massive part of that, as indeed are people like Dean Windass and 90s synth pop duo Everything But The Girl. All part of the legacy.
For more of the same, check out the story of when Ronnie Pickering terrorised some traffic wardens as well. Guy can't get enough.