Good news for anyone who isn't already vaccinated – a brothel in Vienna is providing COVID-19 vaccinations and giving those who take up the offer a free 30-minute session with a lady of their choice.
Vaccination levels in Austria are among the worst in Europe, with roughly 64% of Austria's population fully vaccinated. Those who are unjabbed are banned from entering cafes, restaurants and hairdressers.
Well the brothel known as Fun Palast is looking to change all that, according to Sky News. Which is probably a good idea because the country reported 9,943 cases within 24 hours on Saturday, surpassing the previous worst day of 13 November 2020 when 9,586 were recorded.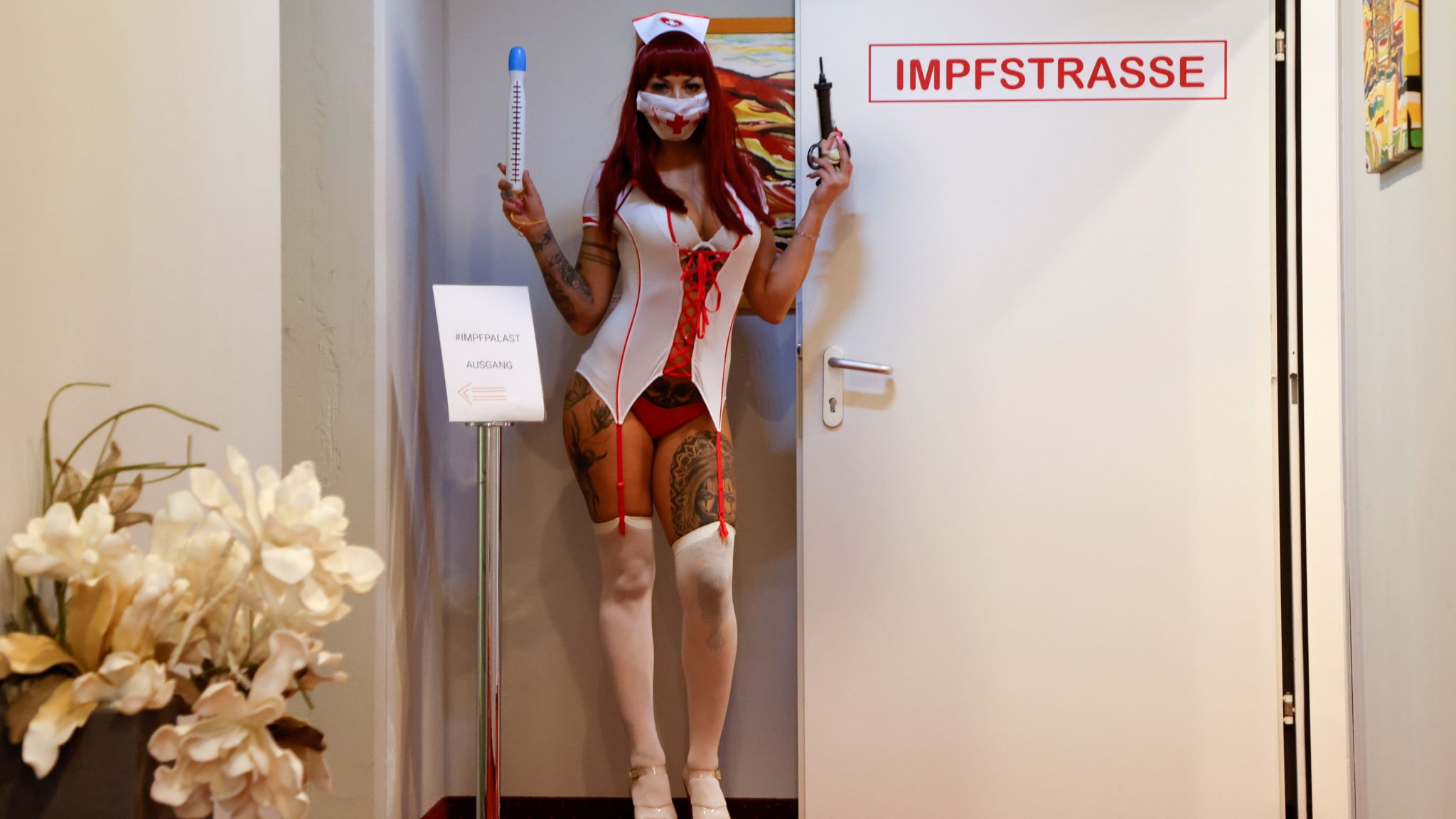 Peter Laskaris, manager of Fun Palast, told Reuters that his main motivation is to boost business:
Due to the pandemic, we have registered a 50% decrease [in clients], with this initiative we hope that the number of customers will rise again.
He's done his research on the bigger picture though:
Basically, I was looking at the statistics and I read that we need like 70/75% for us to reach herd immunity, but we're currently only at 63%.

And then I noticed in the statistics that very many men, very many men with a migration background, virtually refuse vaccination or don't even know that you can be vaccinated.

And since we are actually reaching this target group, we decided to set up a vaccination [clinic] here.
Fair play to the guy. If there's one thing that can sway an anti-vaxxer into getting jabbed it's a free 30-minute shag with an Austrian hooker.  There must also be thousands of vaccinated Austrians enquiring right now as to whether they can get quadruple vaxxed in order to take advantage of this incredible offer. Maybe they'll run the same promotion again for the booster jabs? Come to think of it, Fun Palast may have inadvertently done wonders for tourism in Vienna as well. Ryanair got any specials going lately?
Now, what incentive do they have for female anti-vaxxers? Free rampant rabbits with fully-charged batteries? Doesn't seem fair really. Oh well, I'm sure some socially-conscious entrepreneur will think of something soon.
For the priest who was arrested after police discovered he had been moonlighting as a part-time pimp, click HERE. What would Jesus think?