I had never considered the possibility that someone could fracture their penis vertically, and that's because up until this week, it had never happened before.
Featured Image VIA
According to the NY Post, a 40-year-old British man has made medical (and sexual) history by becoming the first person to sustain a vertical penis fracture.
Here's how the incident is transcribed…
A frisky UK fellow reportedly made medical  history after accidentally snapping his penis lengthwise during a disastrous session in the sack.
"We present the first documented case of a vertical penile fracture … sustained by a 40-year-old man during sexual intercourse," reads the groundbreaking case study published this week in the British Medical Journal.
Medics report that the anonymous romper's "penis buckled against his partner's perineum" — the region between the anus and genitals — due to what they can only surmise was an ill-timed thrust.
Jesus Christ. An ill-timed thrust? That sounds brutal enough to make me never want to have sex again. I mean most of us are guilty of 'ill-time thrusts' in the sack, especially when drunk. I guess we've just been lucky up to this point to not slip out of the vagina and send one of those thrusts into the perineum. Even then it still blows my mind that this could result in a lengthwise penis fracture. It just sounds like the most unlikely and painful injury in the world.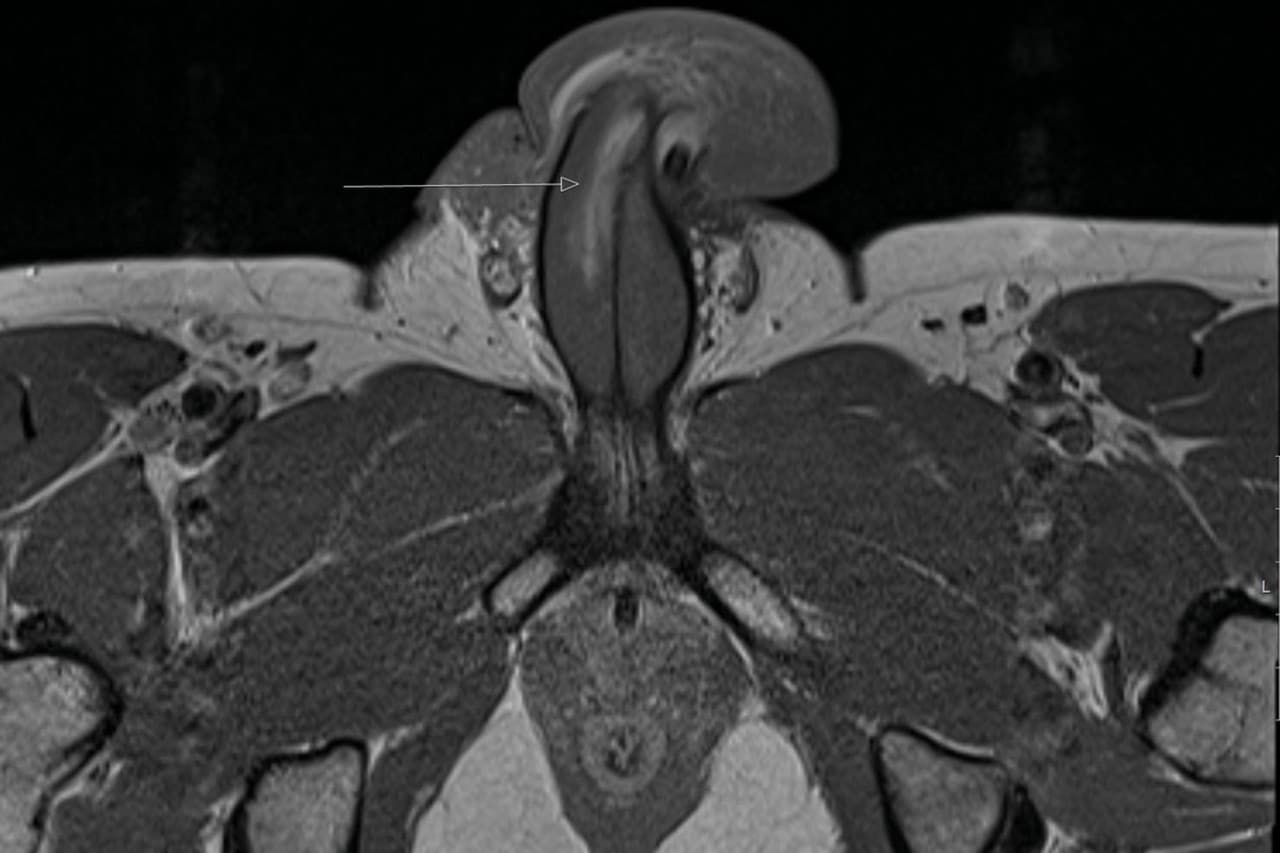 Maybe this is what they need to be warning teenagers about in sex education. Not STDs or accidentally becoming pregnant, but 'ill timed thrusts' that can result in your 'penis buckling against your parner's perineum' and vertically fracturing your penis. They'll be sticking to handjobs only after that.
P.S. Interesting tidbit about penis fractures in general from the article…
Per the study, "up to 88.5% of penile fractures occur during sexual intercourse, with a 20-year retrospective study concluding 'doggy style' and 'man on top' as the two main" sexual positions that endanger penises.
You have been warned.
For the study that has found that men with bigger noses have bigger dicks, click HERE. Big nose energy.