Buying one of Versace's $690 (around £410) World Cup t-shirts is probably about as pricey as flying to Brazil for the World Cup itself, so if you can't make it out to the actual event you can at least feel like you spent the money to do so with this absolute fire flames multi-colour design, with all types of shit going on on it:
☛ More Brazil: Brazil Advises Tourists Going To The World Cup Not To Scream When Being Robbed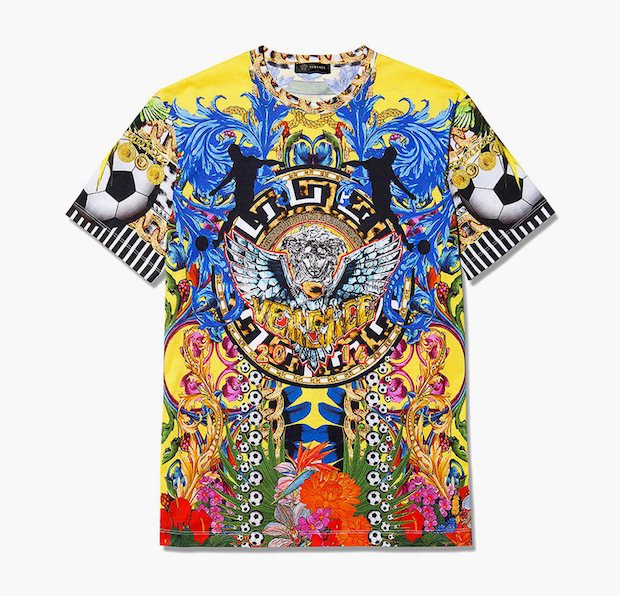 What do you mean it's tacky? It's 100% cotton and comprised of 'brand new Versace baroque print', not to mention how the 'gold chains and leopard print add luxury' (Versace's words). Admit it — you'd wear the shit out of it.
☛ More Brazil: Here's How Brazil Are Marketing The World Cup This Summer