"I'm Back Obama" were the chilling words said by the ISIS executioner before he beheaded US journalist Steven Sotloff.
There's not much to say about this video apart from it's as fucked up as you could imagine.
The video opens with footage of President Obama speaking after the execution of James Foley, expressing that America will do all it has to do to stop ISIS in its tracks. Steven Sotloff is then seen speaking the paragraph below, which many will say is forced and not the actual beliefs of Steven.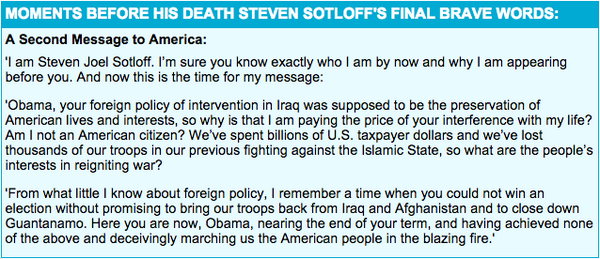 The shocking video ends with the ISIS executioner threatening to kill another Western captive.
One thing to note about the video is that the voice of the ISIS executioner sounds like it's been altered. This is possibly due to the identity of James Foley's killer being deciphered by special intelligent agent.
How will Obama react?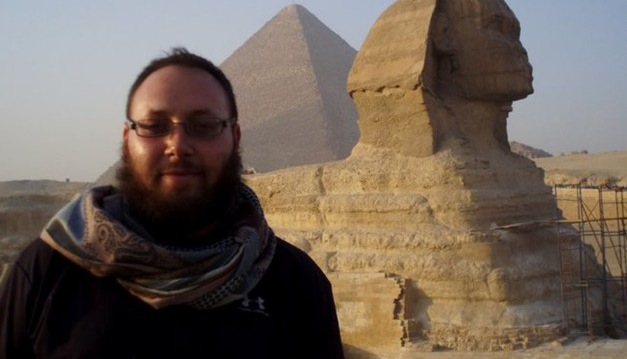 RIP Steven Sotloff.