Nobody knows what a post Coronavirus world is going to look like or even when a post Coronavirus landscape will start to exist, but this of course hasn't stopped people speculating with some experts seemingly really eager to paint a worst case scenario for people out there.
Featured Image VIA
The latest hypothesis comes courtesy of bioethicist and professor of healthcare management Zeke Emanuel who thinks that live music events and festivals won't be able to return to their current format until at least the autumn of 2021. Speaking to the New York Times, he said the following:
Larger gatherings – conferences, concerts, sporting events – when people say they're going to reschedule this conference or graduation event for October 2020, I have no idea how they think that's a plausible possibility.

I think those things will be the last to return (…) Realistically we're talking fall 2021 at the earliest.

Restarting the economy has to be done in stages, and it does have to start with more physical distancing at a worksite that allows people who are at lower risk to come back.

Certain kinds of construction, or manufacturing or offices, in which you can maintain six-foot distances are more reasonable to start sooner.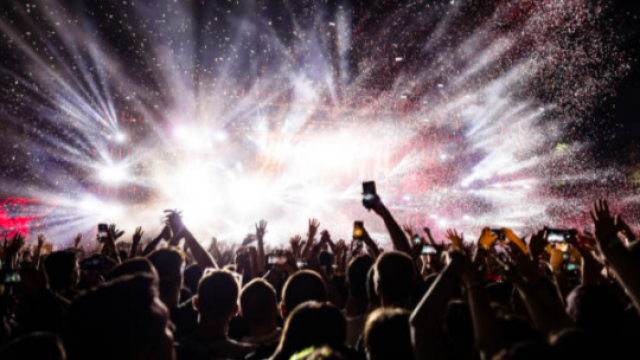 I mean yeah sadly for everyone who enjoys festivals and live music (spoiler, pretty much everyone in the world) I've gotta agree with what he's saying there. It seems like a really bad idea to have I dunno, say 150 people hanging out at a smaller gig when there's still the chance that this virus could be spread even further and kill more people, and to have huge gatherings of 20,000 people plus at festivals seems absolutely ridiculous.
I was kinda surprised when festivals and torus started rescheduling for later in the year and the end of the summer because I really didn't think that there was any way that they would still be able to happen. Seemed like everyone involved was fooling themselves and this recommendation from an expert kinda confirms that.
Don't wanna bum everyone out, but it really does seem like even after lockdown is over that it might be a long time until we get back to any semblance of normal life out there. Crazy.
For more of the same, check out Coronavirus halting production of Corona beer. That'll probably be obsolete in the future too.