Ever since TV and radio was invented, many actors and musicians who have been thrust into the limelight faster than a fly to a flaming deodorant can simply haven't been able to handle the heat. Money, fame and fortune can be a disastrous cocktail which is why there have been so many famous riches to rags stories over the years.
Plenty of so called icons have blown their financial beans in recent decades, but not many have done so more spectacularly than a certain Stanley Kirk Burrell, aka M.C Hammer.
Unless you've been tied up naked in a basement for the past 20 odd years, you will have at some point heard the disgustingly catchy party anthem U Can't Touch This; attempted to emulate the dance (and failed) and been scarred by the sight of those urban Aladdin pants that are baggy in all the wrong places.
Featured Image VIA
On paper, this makes M.C. Hammer sound like a self-righteous street clown on mushrooms, but 'U Can't Touch This' alone actually earned the former star over $30 million dollars in the early 1990's, even though he shared songwriting credits with Rick James (who wrote Funk Classic Super Freak, from which the main musical hook for U Can't Touch His was sampled). What follows is the untold story of Stanley Burrell and how he managed to lose it all.
Born in Oakland, California, Stanley Burrell was one of nine children. His mother was a secretary and his father's professional duties were split between running a local casino (he was a professional gambler) and supervising a warehouse. The family were all crammed into a small three bedroom house in the heart of the projects, so space was scarce, not to mention money.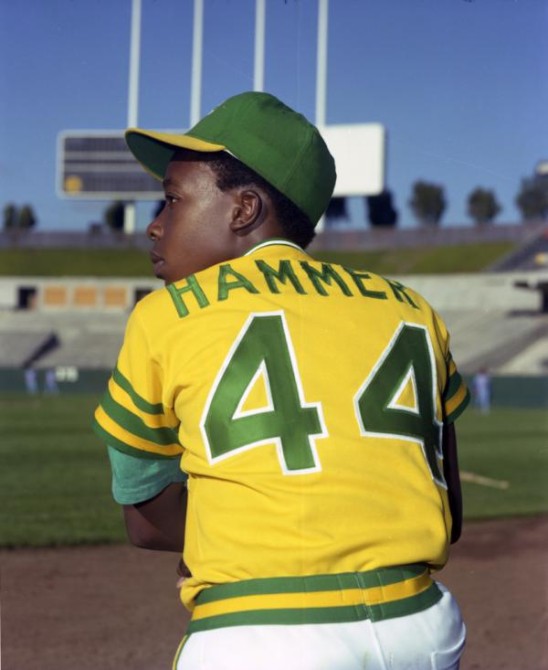 Image VIA
At a young age, Burrell discovered he had a passion for performance and being a natural born hustler, took his talents to the Oakland Coliseum where hes would sell stray baseball bats to fans during match days and dance near to the entrance, accompanied by a beat boxer.
Before long, an 11 year old Burrell was spotted by the Oakland A's (home baseball team of the Coliseum) manager whilst busting out flamboyant dance moves, and instantly hired him as the club's bat boy; he was particularly impressed by his energy and flair. It was during his seven year stint at the club that he earned the nickname 'Hammer' because of his resemblance to baseball professional Hank Aaron – the original Hammer.
Between his time as a bat boy and the official launch of his music career, Mr Hammer graduated from Oakland High School, took an undergraduate course in communications, attempted to get into professional baseball (to no avail) and also did a three year stint in the Navy.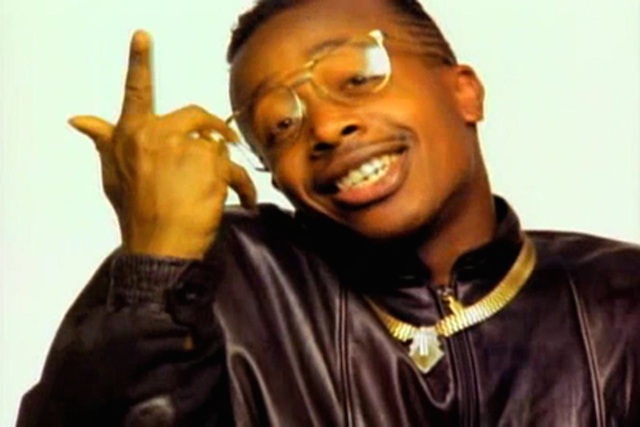 Image VIA
Prior to signing with Capitol Records and releasing hits including U Can't Touch This and Too Legit to Quit, the rather pious M.C. Hammer formed a Christian rap group which (surprisingly) didn't take off.
Somewhere during the time of this Christian rap venture, M.C. Hammer performed self-written songs and took part in rap battles in various local clubs, where he would strut his stuff and hone his musical talents. Eventually, with a burning desire to take his music further, he clubbed some money together that he borrowed from baseball players Mike Davis and Dwayne Murphy and started his very own independent label, Bust It Productions.
He released two albums (Feel My Power and Let's Get It Started) and although neither yielded much commercial success, they were funky enough to grab the attention of Capitol Records. Soon after signing to the major record label, M.C. Hammer became more famous than world-renowned burger mascot Ronald McDonald.
Between 1988 – 1998, he produced so much material (some good, some that what could be described as an audio dump in the ears), that it would take all day to document all of his musical triumphs – but let us say this – over the space of 10 years, he was making a whopping $30 million per year.
So, this brings us to how he spent it:
– M.C. Hammer bought a $1 million mansion and hired over 200 staff to tend to his every whim. He also had an entourage of 40 deep; a crew that he also doled out for. All in all, this cost him a measly $500,000 per month!
– M.C. Hammer wasn't quite happy enough with his lavish estate in the California hills, so he spent over $30 million 'touching it up' with extravagances such as marble floors, two swimming pools, gold plated gates, a baseball field and a recording studio
– M.C. Hammer bought a stable, along with 19 incredibly pricey thoroughbred racehorses
– M.C. Hammer picked himself up a few 'fly rides' which included a private jet, two helicopters, a stretch limo and a Lamborghini
– M.C. Hammer got whacked with a series of plagiarism lawsuits. His most famous court battle was with Funk master Rick James over the sampling of the Super Freak bass line for U Can't Touch this; as mentioned earlier Rick ended up become the track's co-writer, costing Hammer a hefty amount in royalties
All of this combined put such a strain on Hammer's wallet, that he spiralled into $13 million worth of debt. As a result of this, he was forced to sell his mansion for a fraction of the price it cost to build it and in 1996, he filed for bankruptcy.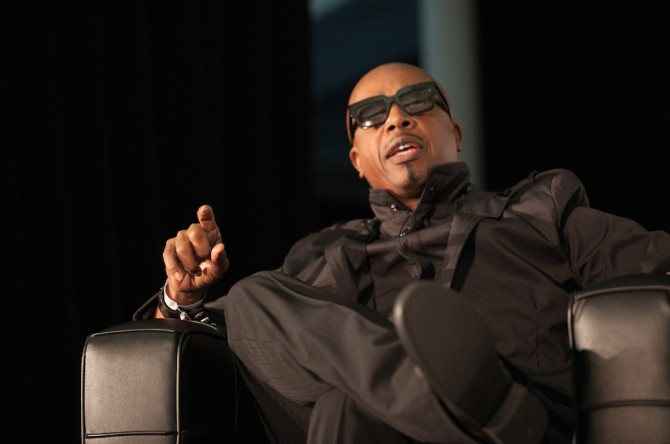 Image VIA 
In recent years, Mr Hammer has put back on his entrepreneurial hat and managed to claw his way back into the green by getting involved with various business ventures including a tech startup and he's also made a number of cameo appearances on TV and in commercials and even managed to have a dance off with PSY. Although he is certainly back on his feet, I dare say he'll never be as flush as he was back in the day.
For a hardworking man from such humble beginnings, Stanley Burrell handled his money terribly, making him the subject of one of the most prolific 'rags to riches and quickly back to rags' tales of all time. It just goes to show, you never know what's around the corner so it always pays to make sound investments and stay one step ahead of, well…yourself at all time.
It's not all bad, M.C. Hammer is now a musical pastor, which could be a lucrative venture in itself. I mean, I'd certainly pay at least £20 to see a vicar preach in a pair of M.C. Hammer pant, wouldn't you?