Not one of the 25,000 students applying for the University of Liberia this year has passed the entrance exam; a situation so bad that the country's education minister Etmonia David-Tarpeh has described the widespread failure as "like mass murder".
☛ Next: Hitler Superhero Poster Forces Thailand Uni Apology

While this is the first time all students taking the exam have failed, Liberia's educational system has long struggled under the weight of the country's political and humanitarian strife. Many schools lack basic education material and teachers are poorly qualified.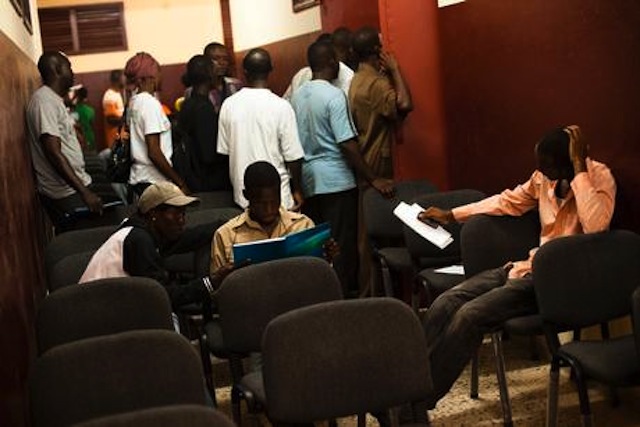 The university required a minimum raw score from all applicants (who each paid $25 to sit the exam) — at least 60% in math and 70% in English in order to pass. 308 out of the 25,000 passed the maths test — just over 1%. NO ONE passed the English test.
☛ Next: University Hall Prank
So is there not one intelligent soul amongst 25,000 Liberians or have they all taken a faulty exam written up by a slacking educational system? Even in the most destitute countries you will find someone with brains amongst 25,000 people. Something isn't right, and it's nothing to do with the applicants. Unless… everyone copied off the same person?