A student at Yale university stabbed his mate in a jealous rage during a drunken threesome then jumped out the window to his death afterwards.
Featured Image VIA
21 year old Tyler Carlisle (on the left in the photo above) knifed friend Alexander Michaud (22, on the right) in the neck because he thought the girl they were having a threesome with was paying too much attention to him.
He grabbed a knife from a nearby nightstand and stuck it in Alex's neck, and while the girl frantically called police he jumped out of the ninth-floor window of the off-campus flat and died. The girl was unhurt throughout the ordeal.
Alexander says he remembers sitting there bleeding with the girl pressing a white T-shirt to the wound in his neck, while Tyler paced back and forth apologising and then threatening to jump from the window. Alex says he didn't see the jump itself, but Tyler's body was later found on a third-floor terrace six floors below.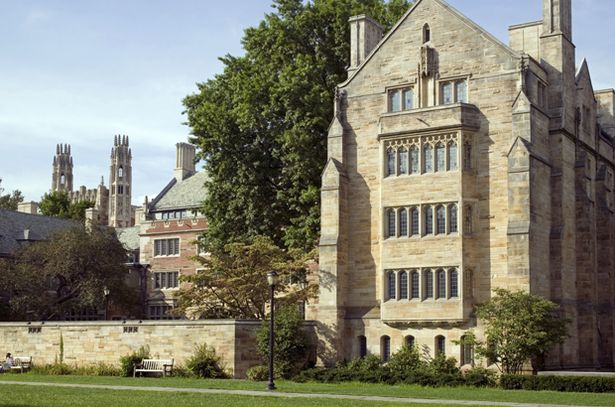 Image VIA
So yeah, pretty screwed up to say the least. Not sure what a knife was doing on a nightstand by the bed. I mean there's no reason to expect someone might stab you in the neck in the middle of a threesome, is there? Even if you're the one getting most of the love.
Whatever the case, try not to get involved in any drunken murder suicide orgies at uni.
For more threesomes gone wrong, check out this story about the stripper who used her underage cousin to extort $3 million from her rich lover.