There are few things sadder than the idea of an 'unattended' body being discovered days, weeks, sometimes months after the person has passed away, but have you ever thought about who collects the body and/or cleans up after said body when its removed?
Featured Image VIA
We already heard from one person in last week's Confessions how he was sent to pick up a body that had its eyes and nose eaten by the man's dog.
Well meet Leanne and Kenny Elliott of Certitude Cleaning Services Ltd and Traumatic Clean Up. They specialise is cleaning up after 'unattended deaths' and were called to an absolute nightmare scene in Devon during the heatwave last summer.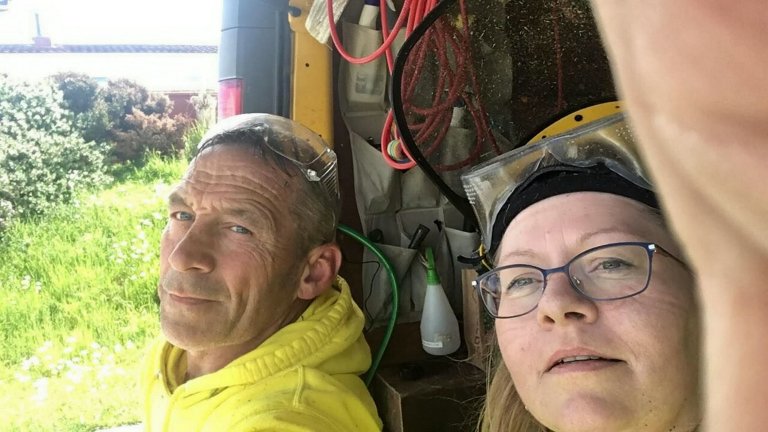 Leanne explains:
We attended a death clean up after the heatwave, where the body had been under a window for 10 days.

It had basically cooked in the heat. Maggots were under the floor as was body fat and bodily fluid.
Here's what they were dealing with – hundreds of maggots and flies: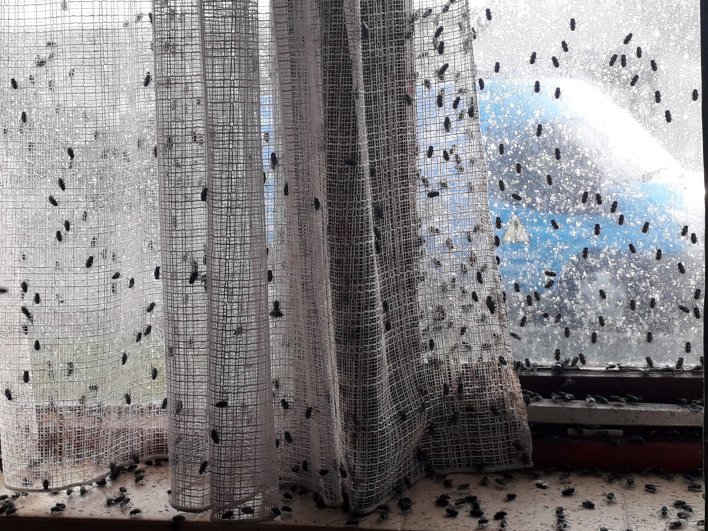 The body had 'cooked' in the sun for 10 days: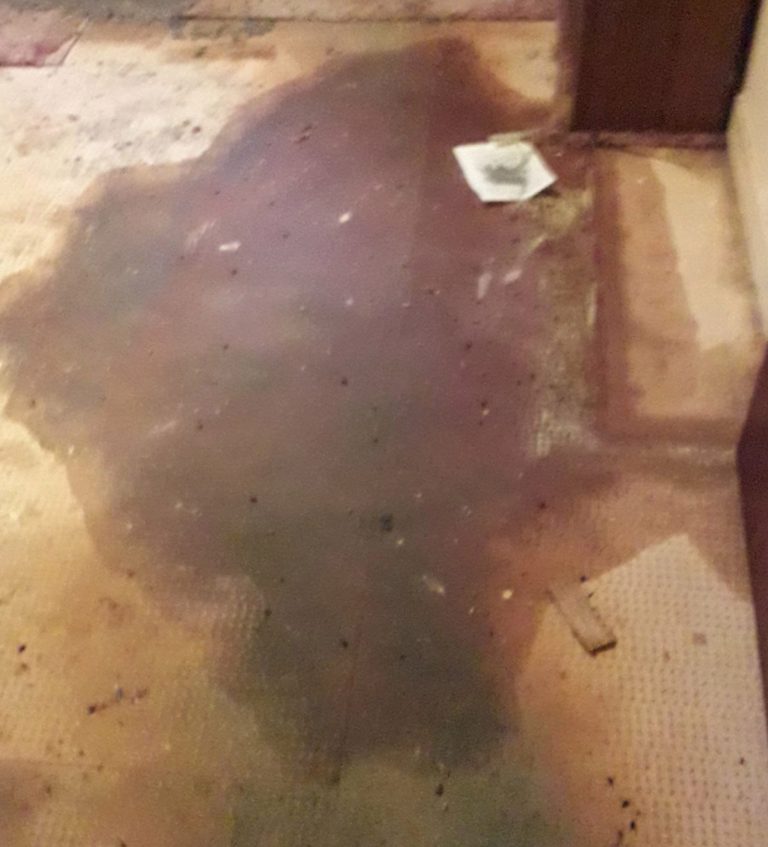 There was body fat melted into the floor. Grim: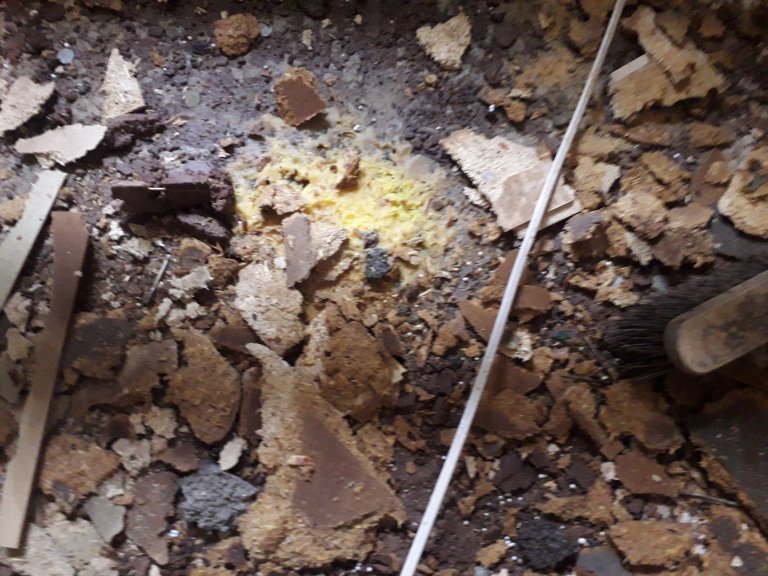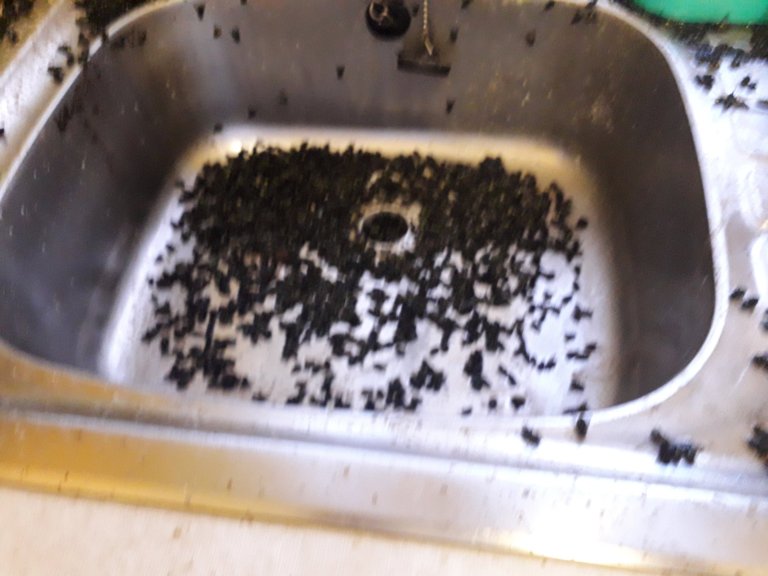 They shared photos of some other jobs they've done too. Get a load of this dump – imagine having to clean this up.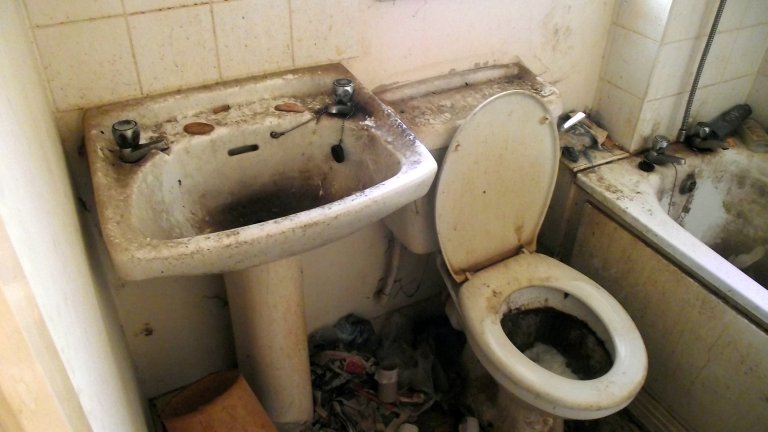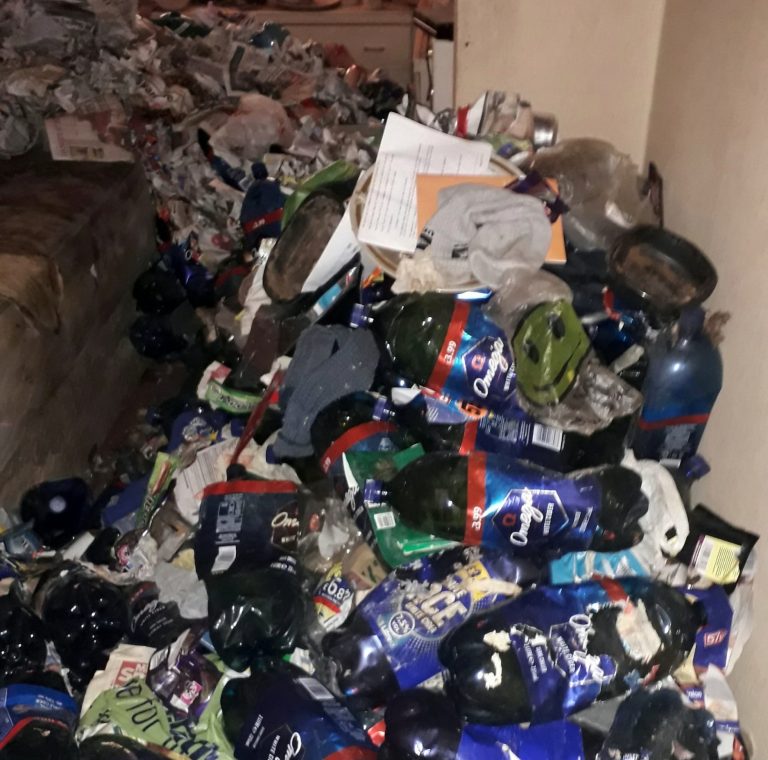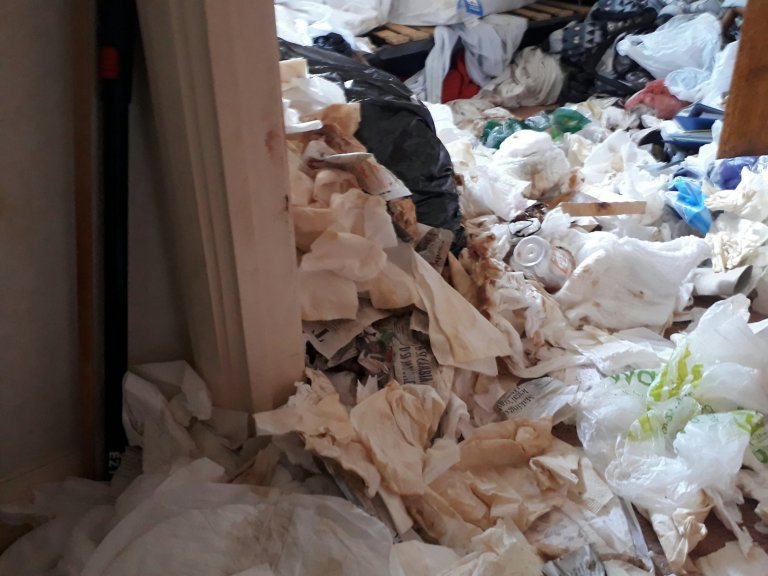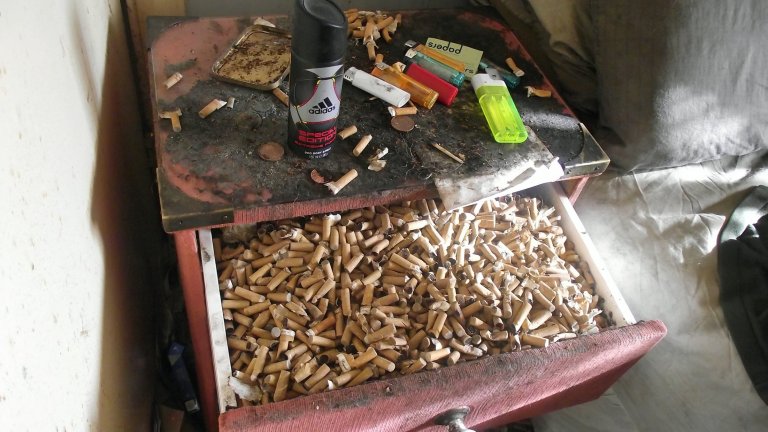 Images VIA
Putting out cigarette butts in your bedside drawer and letting them all pile up – yikes. That's some way to live.
Fair play to Leanne and Kenny – I guess someone's gotta do it. Might as well be the best clean-up crew in the game if you're going to devote your working life to scrubbing up after dead bodies. Though we doubt even they'd be able to handle this scene over in Belgium (NSFL).