The dismembered remains of Ukrainian rapper Энди Картрайт AKA Andy Cartwright, 30, have been found in his St Petersburg apartment, with a bizarre explanation from his wife as it pertains to what the hell happened to him.
Featured Image VIA
According to The Moscow Times, Andy's wife Marina Khokal, 36, admits she chopped her husband into pieces, washed his organs, treated his limbs with salt and then refrigerated them. However she says she only did this after finding he had died from a drug overdose, and wanted to make out as though he had disappeared rather than have his fans discover he died an "inglorious death" involving drugs.
St. Petersburg police received a call from Marina's lawyer, who said the rapper had died on July 25. The lawyer told police that she had wanted to hide the body, so she dismembered him, but couldn't figure out what to do next.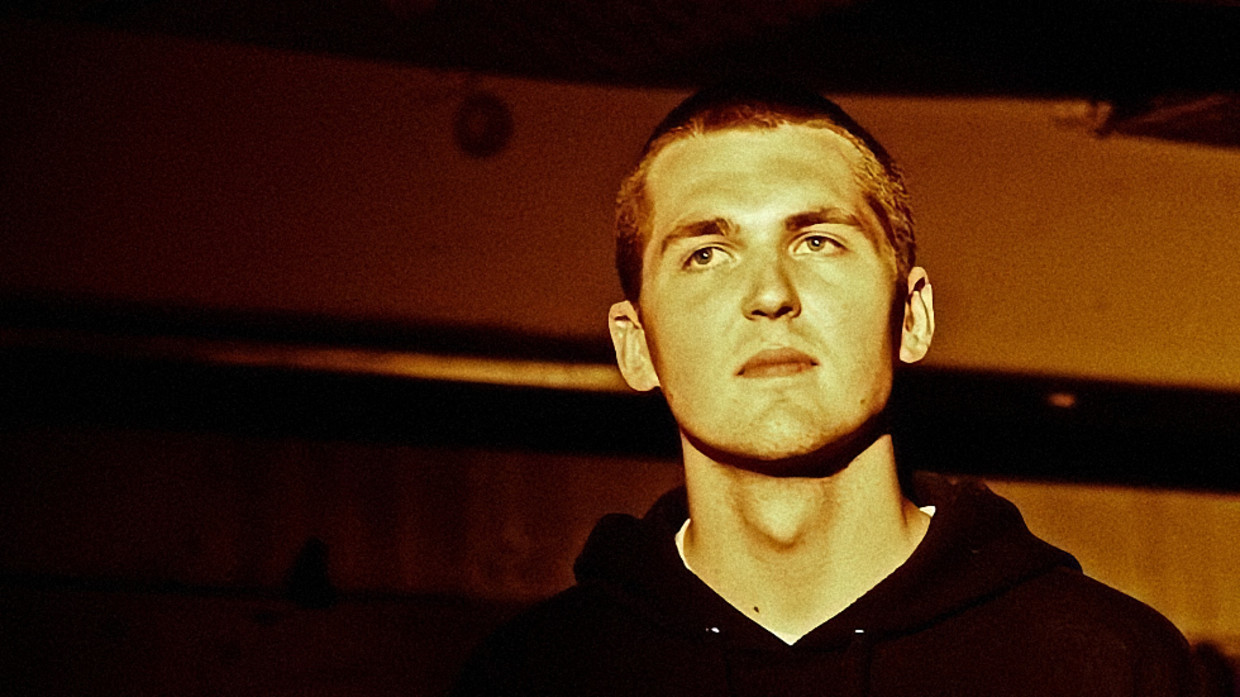 Police entered their apartment in central St. Petersburg and discovered five packages containing body parts in the fridge. Marina had used a knife, hammer, hacksaw, plastic bowl and chopping board and kept the remains in the same flat as the couple's child who is just two years old.
If you've got a feeling that Marina isn't giving the full story here, you're not the only one. Andy's friends say he had alcohol problems but did not take drugs, though Marina claims he got addicted to them during the pandemic. Initial tests showed no traces of drugs in his body and none were found at the apartment either. Investigators also found traces of male hands on one of Andy's forearms, which suggests there could have been at least one more (male) person involved in Andy's death. His body parts were also sawn 'perfectly', not to mention the mafia-level expertise with which his organs & body parts were cleaned and stored. Although if this was some sort of expert assassination – why would they not have disposed of Andy's remains altogether? Baffling stuff.
Marina had also 'thoroughly cleaned' their apartment on main street Nevsky Prospect in St Petersburg before police arrived. Sounds like the kinda girl you take home to mum huh? Good news is she has been detained and will be expected to undergo a polygraph test as part of the murder probe.
You can check out some more of Andy Cartwright's music videos on YouTube, though it seems his most popular content is battle rap videos in which he trades on-beat verses against other rappers:
If you're baffled as to why a Ukrainian rapper would name themselves Andy Cartwright, then welcome to the club. His real name was actually Alexander Yushko but I guess he thought 'Andy Cartwright' sounded more gangsta? Either way – RIP Alexander and let's hope whoever is responsible for his death is brought to justice.
For a look at how UK rapper Kojo Funds was busted chatting up 15-year-old girls via DM, click HERE.