We all thought we were pretty clever when we decided to put our religion as Jedi on the national census form. Well, maybe not clever, perhaps we thought we were being funny? Ironic? I'm not sure why people did that actually. I guess they were proving a point. What was the point though? Anyway, Ukraine has taken this Star Wars fiction based politics one step further.
The so-called Internet Party have signed up to the parliamentary race in Ukraine. Rather than show their faces though like normal politicians, they have decided to run as members of the Stars Wars films. Darth Vader is their strongest candidate and claims to have 11 million followers which is a substantial chunk.
Here's one of their odd promo videos…
Darth has been marauding around with his Star War buddies, taking selfies with teenagers and making children cry.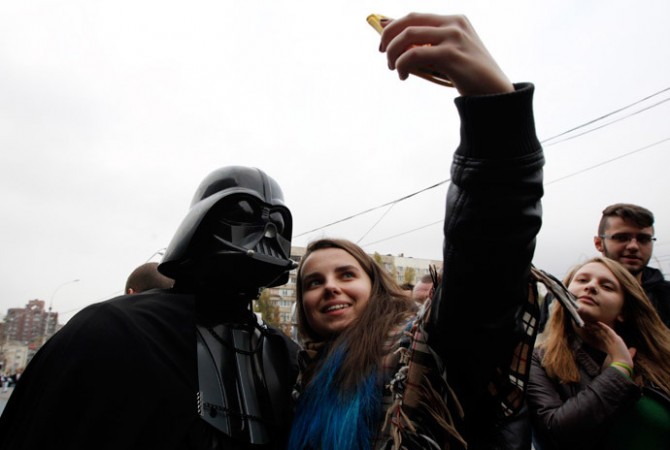 As a faddish joke the party are seeing a worrying amount of success. I can imagine that if I was a youngster and saw them traveling about on a van belching smoke with storm troopers I'd be pretty tempted to vote for them too.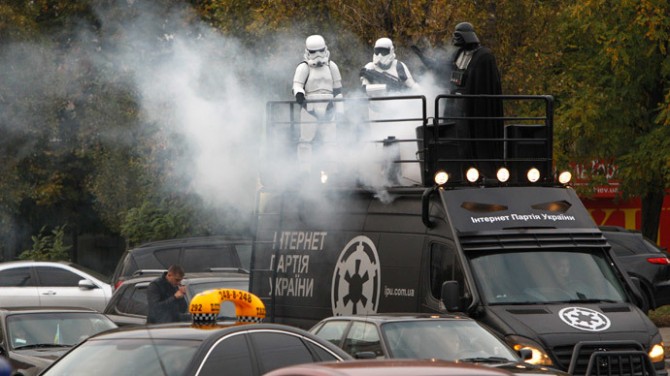 Yesterday, however, Darth went down to vote himself, but the older lady who was working at the polling station wouldn't let him cast his vote unless he took his helmet off. Darth was less than impressed. Here's his reaction…
It's a bit odd really, because he had to show his face to get into the election race in the first place, so it's not like it's a secret. Here's what they look like without their fancy dress, a little disappointing: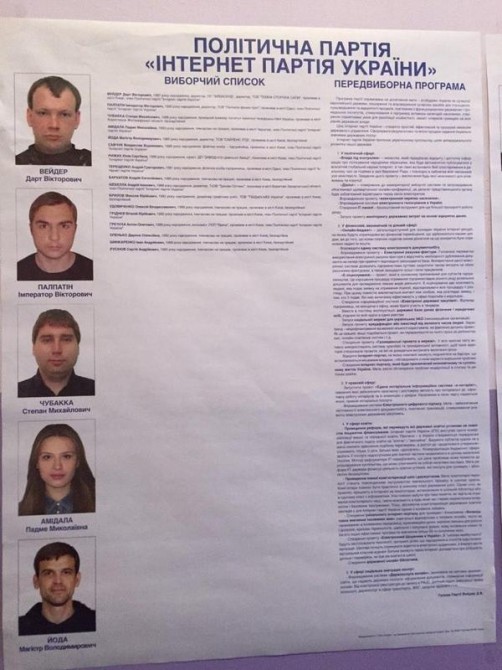 I'd like to give them my full support, but I'm not sure I should? Would they really have any clue what they were doing at all if they got into power? They'd probably be less retarded and embarrassing than UKIP though.