With UKIP's polling numbers in the toilet, you'd think they'd hold some kind of meeting where maybe they could come up with ideas to endear themselves to the common man and woman, or at least some ideas on what not to do, like binning floral tributes to a teenage car crash victim for example.
Featured Image VIA
East Devon UKIP candidate Brigitte Graham has been caught on camera doing just that near where 18-year-old Vinnie Davis was killed in an accident last month:
As you can see, she carries on even with a bunch of locals filming and telling her what a dick she's being. Ms Graham has since apologised and claimed she was only throwing away the 'dead flowers' and didn't realise it would be a problem.
Vinnie's mum, Ruth Chugg, from Combe Martin said (via Metro):
I was shocked and horrified and found it added to the upset of losing my son.

It was unbelievable to get a call in the early hours from the police and this has just added to the trauma. I cannot believe someone can do this to a teenager's memorial.

That was the place that he passed and we put quite a few family flowers there.
Vinnie, a farmer and trainee mechanic, was a passenger in a car that hit a wall at around 10pm on May 26. There were three people in the car and another passenger was seriously injured.
His mum added:
There were no obstructions and they were nice flowers. They were not dead. You can see in the video she is throwing out good flowers that we put there less than a week ago.

To see this was very distressing. It was heartless. How would she feel if her relative had died and someone did this?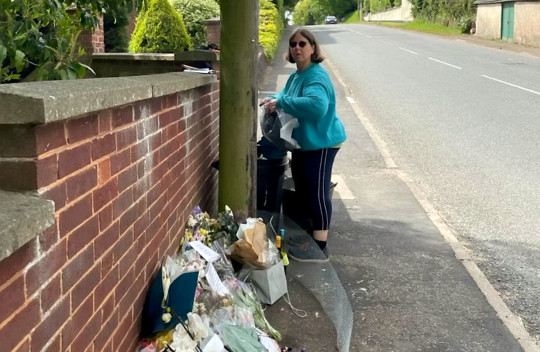 The man filming, neighbour Jon White, added:
This woman lives two doors back and decided off her own back to remove flowers and filled up her bin.

She was caught red-handed and you can see it all in the video.

It was not the right thing to do and it wasn't her decision to take them down.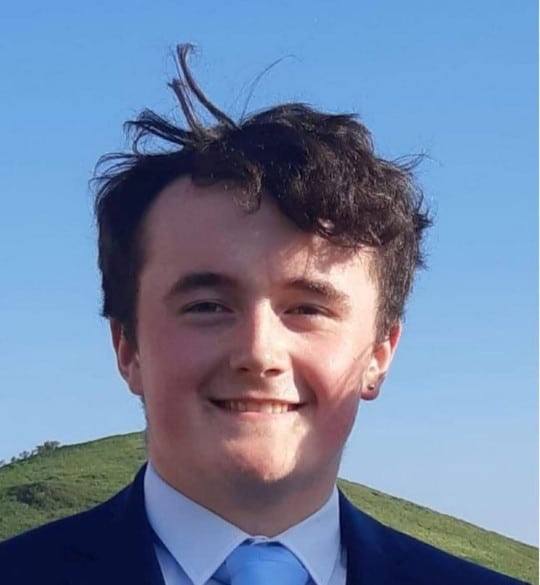 Ms Graham even managed to cock up her apology to the family and community, wrongly dating the crash to 3 weeks ago:
After three weeks the flowers were dead which gave the impression that somehow this tragedy had been forgotten. It has not been forgotten.

I therefore removed the dead flowers, kept all the messages from friends and family and attached them to the pole so they can continue to be read. I did this because I cared.

I can only apologise for any upset this has caused. If the general feeling is that the flowers should be replaced I will do that immediately.
Yeah, nice try. Might have been a halfway plausible explanation if she'd explained as much on the video but even still, it's not her place to touch any of those tributes, let alone act like the flower maintenance lady. Hasn't this UKIP candidate got anything better to do with her time? I guess not. For shame!
For the time Nigel Farage was body-shamed over a photo of him watching for refugees at Dover, click HERE. The internet can be a very mean place.