I don't really get why companies still think that it's a good idea to get members of the public involved when naming new buildings or ships or anything like that after the Boaty McBoatface incident, but here we are after the Ministry Of Justice announced they were asking the public to name a new £235 million megaprison in Wellingborough, Northampton.
Featured Image VIA 
The category C jail will be able to host (host?) 1680 prisoners and the government said that the name should embrace the history and culture of Wellingborough – another prison was located on the site until it was closed down in 2012 due to bad conditions. The names will be narrowed down to a shortlist with a panel of local residents deciding on the final winner which must then be agreed upon by the Queen, Prisons Minister Lucy Frazer and Justice Secretary Robert Buckland.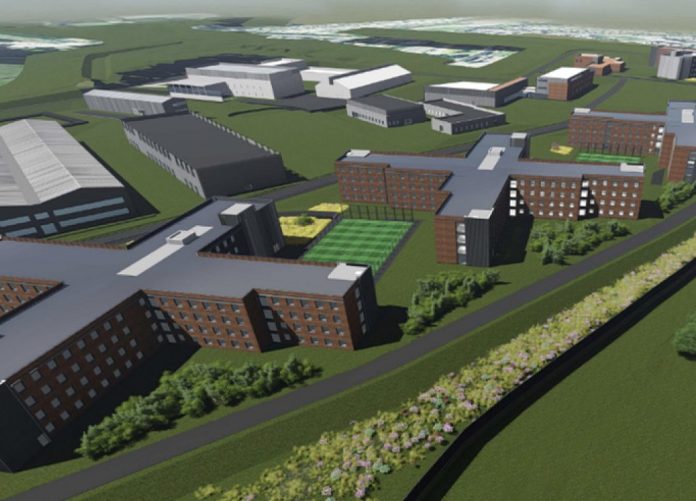 I mean there are obviously two things about this – firstly it doesn't really sound like the public are gonna have much say as some unknown entity is already narrowing down the names into a shortlist and then some local residents are going to pick the final winner. This isn't exactly what the competition was advertising when I heard about it.
The second thing is that isn't it a bit grim/disgusting to ask members of the public to have a hand in naming a prison. Like normally you want to get the public involved in naming somewhere that's going to benefit the community and bring joy to everyone like a shopping mall (I know that's debatable but come on) or new park or something but a prison is just so morbid and awful I don't really know why anyone would want to be involved in naming it, except maybe your local teenage goths or whatever?
Just totally weird banter by the government there, but I suppose what have we come to expect from them? Probably get renamed HHMP Wellingborough or something.
For more of the same, check out when a woman recently decided to name her baby 'Baby'. Oh baby!