Uber announced that it was starting its UberEats app in ten American cities earlier this year, and they've already branched out and started to set it up in Australia.
Featured Image VIA 
The concept is similar to exactly what we're seeing over here with the rise of Deliveroo in recent months, except for one crucial difference: UberEats isn't enforcing a minimum spend, so you can pretty much order anything from a restaurant however big or small and get it delivered to your house or workplace. That might actually make it an affordable dinner/lunch option everyday now.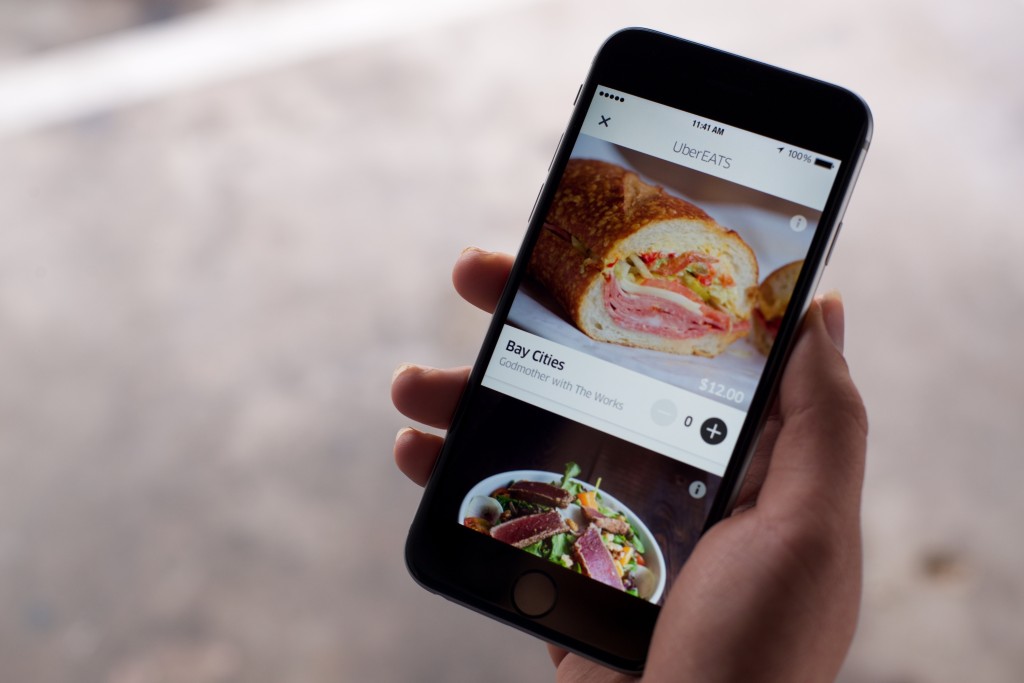 I'm not sure how they've got the finances to make that work. Maybe it's the fact that their drivers will be in cars and not on bikes so more people will order as the food will be warmer and in better condition? That's the only thing I can think of anyway.
Melbourne is currently the only city in Australia that has the app (and only the third city in the world) but given how fast Uber rolled out originally you can bet it won't be too long before it arrives over here. Whether it can usurp Deliveroo as the market leader is another thing entirely though, as they seem to have it locked down pretty hard right now.
We'll have to see how this unfolds, but given Uber's track record don't expect it to be pretty – especially with that new logo.