Have you ever been really hungover on a Saturday or Sunday and just really want to tuck into a greasy burger from your favourite burger joint, but you just felt like absolute trash and couldn't even contemplate getting out of your bed? You know what happens then: you end up getting a Domino's or a Chinese and it's OK but just nowhere near as good as if you could have got one of those juicy burgers you really wanted in your mouth eh?
Well, you don't have to face this problem anymore thanks to Deliveroo, who you can check out yourself here. Deliveroo is a newish delivery service that lets you order food from your favourite restaurant and then delivers it directly to your door. Deliveroo is just the delivery company, so for both the restaurant and the consumer it's a win win situation as the restaurant increases their customer base without increasing their overheads, and the customer can enjoy restaurant quality food at home for very little extra charge.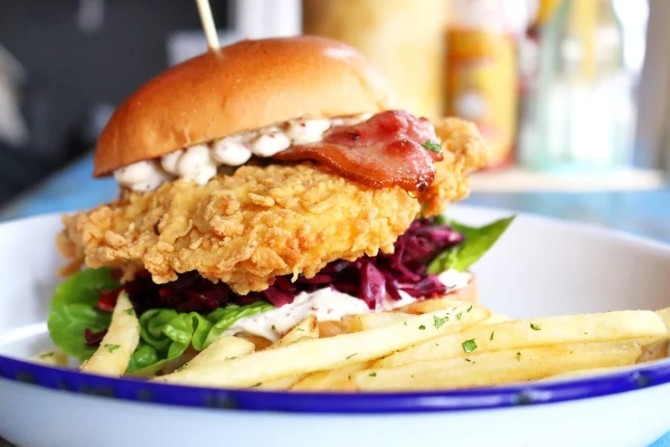 Imags VIA
That's right – Deliveroo doesn't even charge you the Earth for the privilege of delivering restaurant quality food to you – it's just a flat £2.50 fee and you're set. That's the same no matter how much food you order from the restaurant too, so you're pretty much just paying £2.50 to sit around your house instead of walking/getting public transport to wherever the hell you're going and then sitting around for a while waiting for them to cook your food. In fact, it might even save you money when you think about it.
It was unthinkable that you might be able to get a decent burger (we're not talking from our local takeaway here), steak or the equivalent delivered to your door a few years ago, but thanks to Deliveroo that's now happening. I was in the same situation I described at the start of this article a couple of weeks ago, and quickly hopped onto their website and was receiving a Dead Hippy burger and Bingo Wings from MEATMission in my lounge not even half an hour later. And it tasted just as good – if not better – than when I had been down to the restaurant before. There's absolutely no reduction in quality and that might be one of the best things about Deliveroo.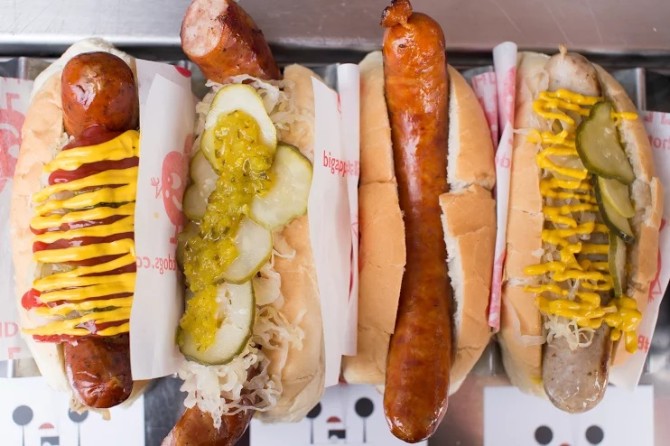 Deliveroo is currently available in 18 cities in the UK so chances are they're delivering to you, but if not I'm sure it won't be long until they are because they're expanding rapidly. Pretty much anywhere you ever want to eat in any of those cities is already signed up though with the following names being some of the highlights: MEATMission, Patty And Bun, Leon, Dirty Burger, Hache, Bukowski, Porky's BBQ, Pizza Rosa, Andina, The Diner, Busaba Eathai, Voodoo Ray's, Carluccio's, Urban Cookhouse, The Crafty Pig, Almost Famous, Filthy Cow, Gaucho, Bangers And Bacon, Scene, El Capo and Crazy Pedro's.
As you can see, that's a pretty killer selection so next time you don't feel like going out to eat, you know what to do.