Valentine's Day might be the most horrible day of the year for you if you're single, but Uber Eats are trying to win that home food delivery game by capitalising on your misery by offering you a free kebab tonight to get you through it.
Featured Image VIA
Unfortunately, the offer isn't quite as good as it sounds to start off with as you actually only qualify for one of the free kebabs if you've already bought one, so it's actually a BOGOF job. That means it's probably more suited to someone in a relationship who really doesn't want to splash out for Valentine's Day rather than someone single, but maybe you can just get two kebabs and save one for breakfast tomorrow as well? Just saying it's an idea.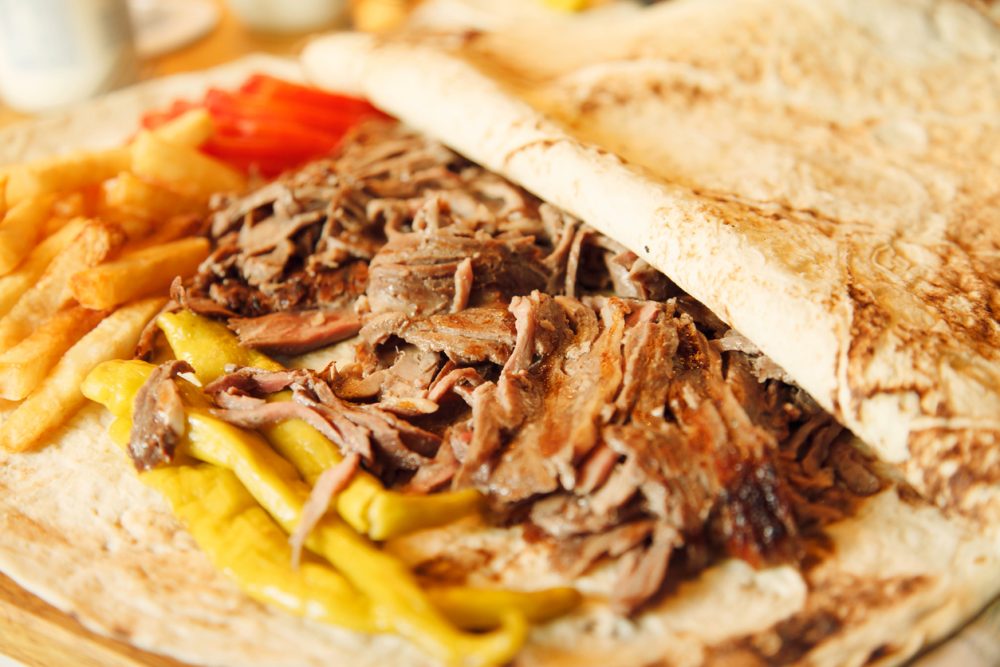 The reason that Uber Eats decided to offer up a free kebab on Valentine's Day follows some research conducted by the company that apparently found out that the doner kebab was the single most purchased item on the annual holiday. Not sure if I'm going to believe that, but hey I suppose it does make a good story.
This isn't the only item they're offering BOGOF on either (but again it makes for the best story/headline, so that's why we rolled with it) and you can also claim Ben & Jerry's, Frankie & Benny's and Prezzo on there too. It's also running until Sunday as well so you don't even need to get it tonight if you've got plans to get loaded and cry about single at your local bar too. Perfect.
For more Valentine's Day, check out this app that tells you exactly when your relationship is going to expire. Perfect day for it.