Award-winning artist Anthony Padgett is set to unveil his latest creation at this weekend's Morecambe Bay Art Fair – a sculpture of hometown hero Tyson Fury made out of drain pipes.
Following this weekend's showcase, the unique display will be permanently installed at Jo & Lee's By The Sea cafe, which is on the site of the VVV gym where the Gypsy King used to train.
Padgett told the Lancaster Guardian:
The sculpture was inspired by Tyson Fury. It depicts the essence of the punch, the key moment in boxing.

It is great to have a sculpture depicting Tyson's world achievement in Morecambe. Also to have a contemporary artwork shows Morecambe is progressive in its views of art.

I used to see Tyson Fury in the cafe but never spoke to him. I hope he likes the work.
I mean, how could he not like it? You take one look at this work of art and the first thing you think is "wow, that's Tyson Fury". The resemblance is uncanny…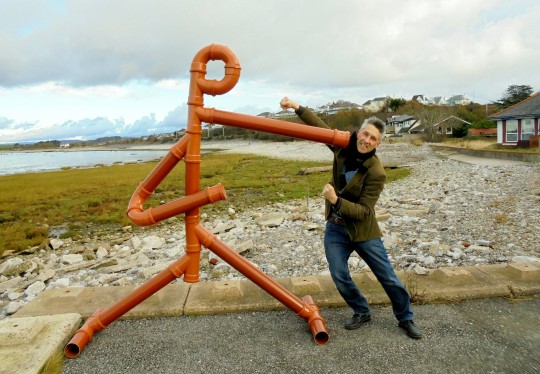 Leaving his defence wide open there, one hook by the local plumber and the Gypsy King's title is gone. Not sure it's a great idea to unveil this thing in the middle of a thunderstorm either but hopefully things will have cleared up a little bit by this weekend. Can't wait to get down to Morecombe and see this masterpiece for myself someday.
Hit it:
To watch Big John Fury's apology following the crass comments he made about Jake Paul's girlfriend last week, click HERE. Tommy Fury Vs Jake Paul takes place on December 18.