We're only just over a week from the most eagerly awaited boxing rematch of all time – well since Antony Joshua V Andy Ruiz Jr a couple of months ago – and both Tyson Fury and Deontay Wilder are trying to get into each other's heads by ramping up the trash talk before they proceed to whack two shades of shit out of each other.
Featured Image VIA
Fury was obviously knocked down by Wilder twice in their first encounter and he was recently questioned about whether he was doing anything to strengthen his chin before their bout next Saturday. Here was his typical Fury esque reply: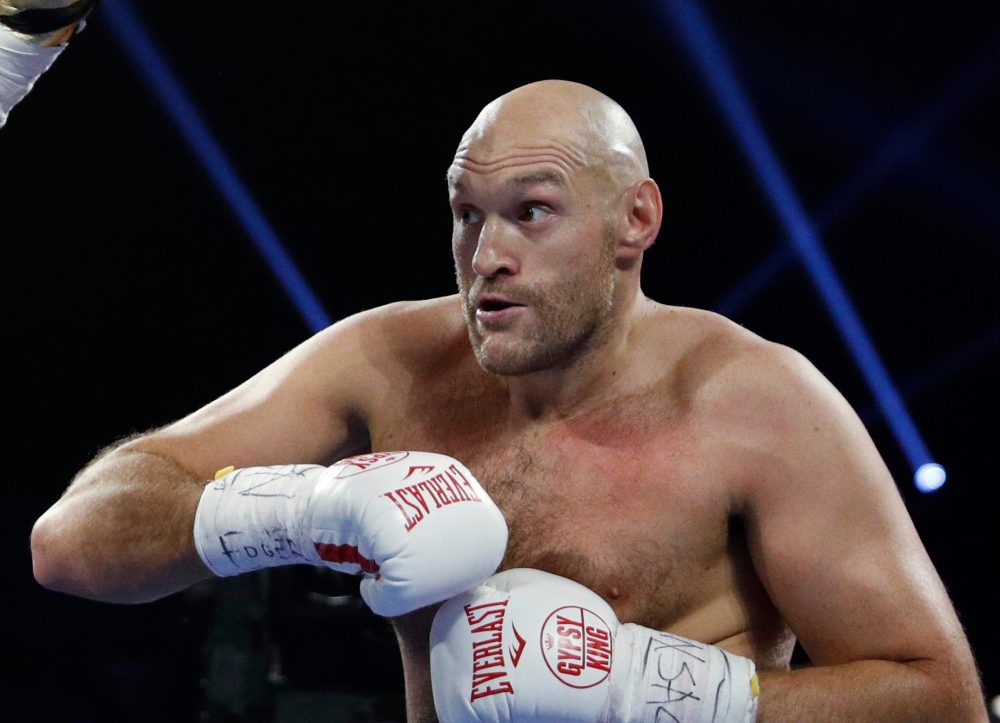 I have got confidence in my chin, but I've been doing a lot of pussy licking to strengthen my jaw up.
That's great, although I'm not sure if that's traditionally the kind of jaw strength that a boxer is looking for when he steps into the ring. I'm sure Mrs Fury isn't complaining though, but maybe Tyson should be laying off all the hanky panky in preparation for the big fight. That shit can tire you out, you know?
For more of the same, check out Tyson's masturbating routine before the big fight as well. Guy is a joker.