Tyrese was enjoying a Valentine's Day meal with a girl he was dating, when suddenly his phone died. He asked the girl if he could borrow her phone so he could Google something, and then this happened (in his own words):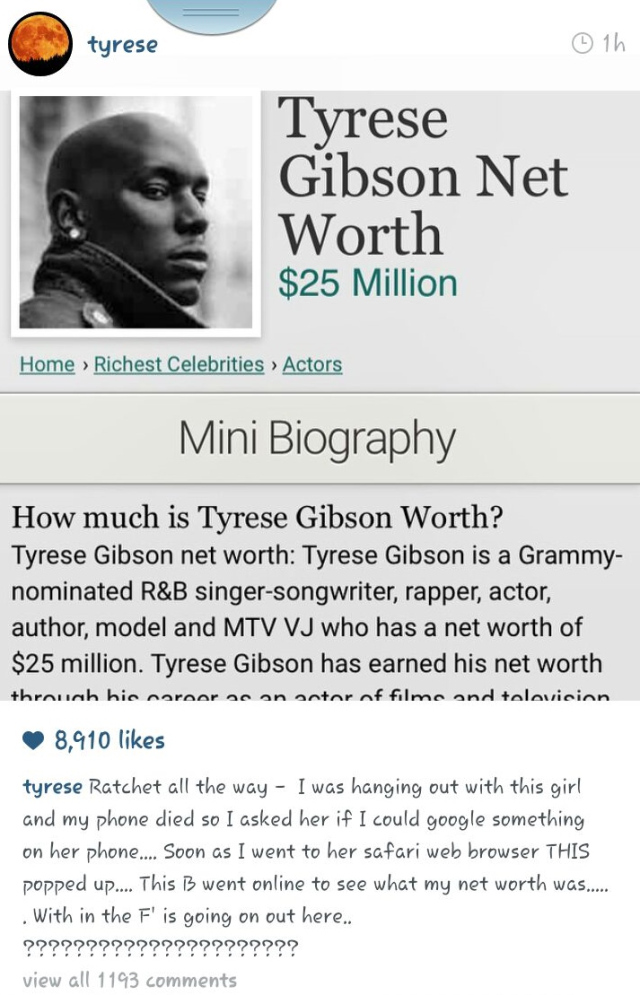 Come on Tyrese, is it really that surprising? Just last year you were putting up videos with Dr Dre boasting about making millions of dollars, not to mention we've all seen how hard you're balling in the Fast & Furious films. Women want to know, man. They want to know if that's the real Tyrese or just the Tyrese they see on TV/Internet. Guess they all know the answer to that one now.
Or was this just a sneaky way of letting the world know he's worth $25 million?
☛ Watch Next: Best 'Who Wants To Be A Millionaire?' Ending Ever