A 14-year-old girl named Molly O'Malia waived her anonymity today to give a press conference about Kylie Jenner's boyfriend Tyga, and how he tried to chat her up on Instagram (Kylie Jenner is the youngest Kardashian girl — the one with the ridiculous lips).
Featured Image VIA
The messages found their way online and Molly wound up very distressed over the whole thing. Here she is with her celebrity lawyer:
Tyga has admitted to messaging the ninth grader but claims it was purely business as he was scouting new talent, and just wanted to hear her sing.
The girl insists she never leaked the messages or gave permission for them to be published, and also denied her and Tyga had ever met. She did say he repeatedly asked her to FaceTime him, despite her being uncomfortable with it.
Tyga's manager denied that the messages ever got "uncomfortable", and said Tyga was only keen to FaceTime her so he could listen to her sing.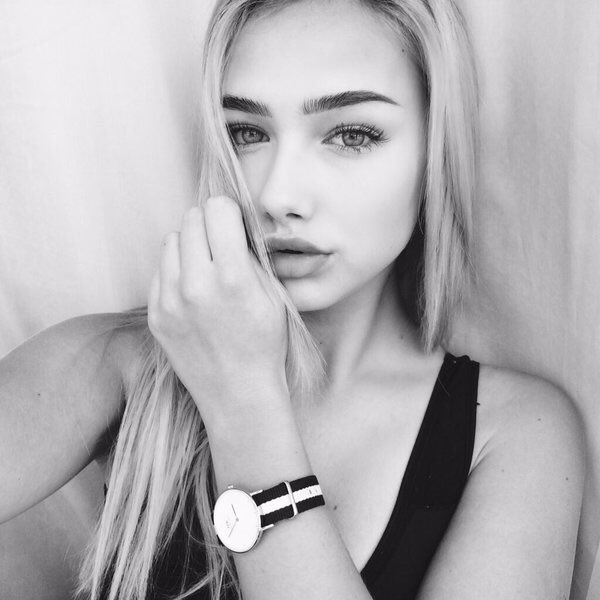 Image VIA
Bit of a weird one this. I mean we all know Tyga is a bit of a sexual deviant, having been busted sending dick pics to a transgender woman he was shagging (allegedly) while also dating Kylie Jenner.
So the guy might be a bit of a wrong 'un, but at the same it's NOT normal that this Molly girl looks like that aged 14. Whether Tyga has a thing for underage girls or not, in this case I don't think anyone on the planet would guess this girl was 14 years old, and even then you probably wouldn't believe it until she showed you ID. I mean there aren't that many 14-year-old models hanging out in bars and adult places and sharing it on Instagram, are there?
So yeah, Tyga might be a weirdo and a dick, but I believe him when he says he didn't know she was 14. This portion of the texts that were leaked can back that up: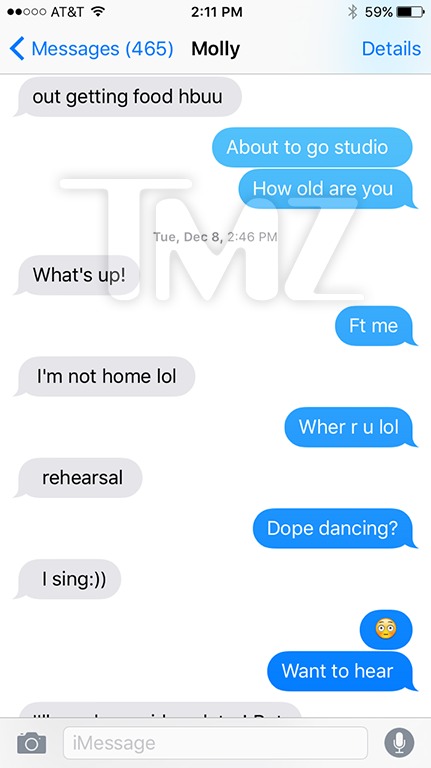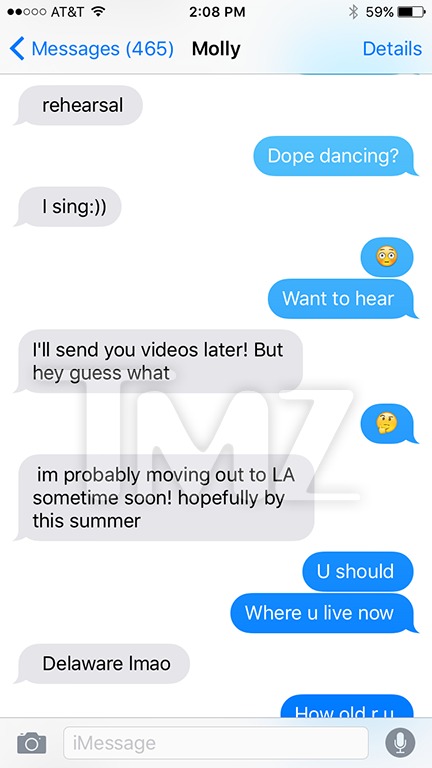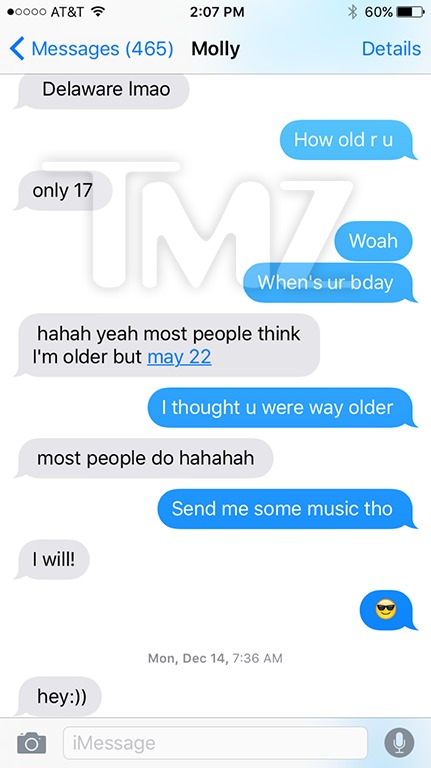 Regardless, the guy should probably start behaving himself. If it's not girl trouble, he's getting served legal papers in front of everyone at his own shoe signing. Embarrassing.