People are getting pretty terrified about the outbreak of the Coronavirus in the past couple of days, as more and more Chinese cities are getting quarantined and reports or suspected cases have emerged in Australia and the US – and now the UK.
Featured Image VIA
Two patients are currently being treated for the suspected Coronavirus in Scotland at Glasgow's Queen Elizabeth University Hospital, after displaying flu like symptoms following a flight from the Wuhan region of China where the virus originated. It's understood that they caught a connecting flight through London before ending up in Glasgow, so basically if it is Coronavirus then it's probably all over the country now at this point. Fuck.
The good news is that although the Coronavirus hasn't been used out yet, the symptoms and timings of their flights are leading doctors to believe that it's just the common cold. Here's what a source told The Daily Mirror: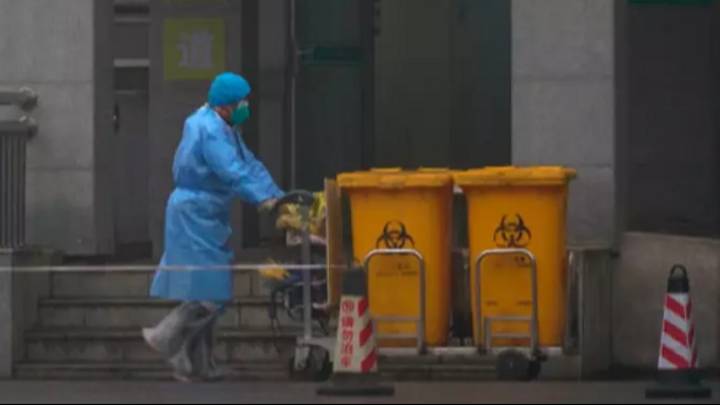 There was no doubt that the situation was being taken seriously because of the symptoms being displayed and the specific origin of travel.

The patient came through London to Glasgow and after the symptoms were flagged up no chances were taken.

The tests that were carried out could not immediately isolate what the condition might be and it may take a bit longer to be absolutely sure what doctors are dealing with.

Obviously they are erring on the side of caution in the meantime.
That doesn't sound that great does it? Not really much we can do except wait and see though is there? Maybe wear face masks and eye masks until then though, because don't you know you can apparently catch it through your eyeballs now. Be careful.