A Twitter account has just surfaced apparently proving that FIFA are corrupt by posting the result of the World Cup Final 16 hours before the match was played.
The account has the handle @FifNdhs and posted the following tweets 16 hours ago: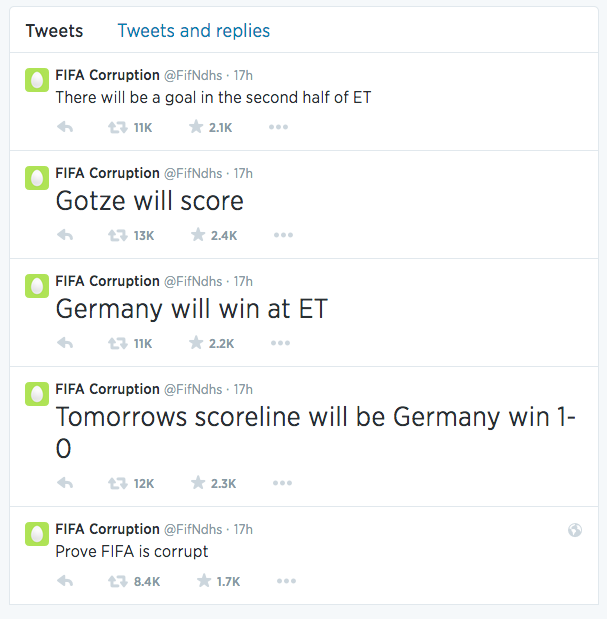 Creepy huh?
We were initially really pissed off that we didn't find this account this morning so we could put some bets on but it turns out that the whole thing is a hoax (of course). People are claiming that the account posted out every possible result and then deleted accordingly as each event did or did not happen – sneaky.