Popular Twitch streamer Kaitlyn 'Amouranth' Siragusa has been banned from the platform for the second time in seven months after breaking the same nudity rules she broke the last time around.
Featured Image VIA
To be fair to the girl, it was accidental both times. The first time, she was playing with her dog on stream and inadvertently flashed her vagina a few times: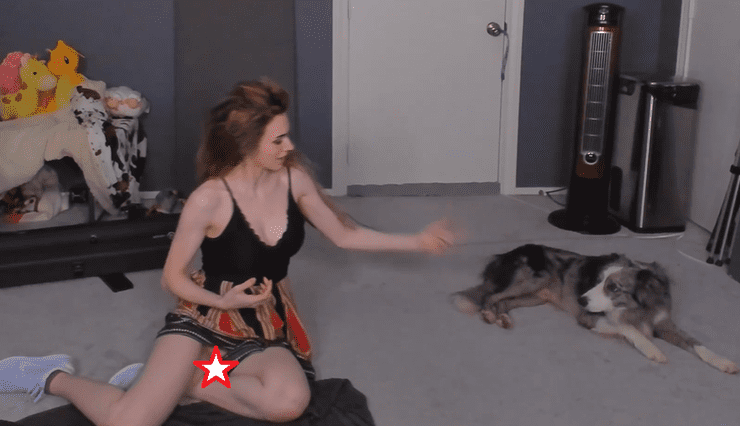 So what did she do the second time around that warranted a banning? Well, she's not exactly sure where this second round of accidental nudity occurred other than that it was during a gym stream she did last week. Here's a statement she put out earlier:
Hi everyone, I have been told that I'm being suspended for something that happened during a gym stream last week. I haven't seen the vod yet… Waiting for them to show me so I can appeal. I don't have much more information than that. The longest it can be is three days.
I guess we'll have to wait and see. The good news for fans of Amouranth is that she's got plenty of NSFW content up on Instagram, and they don't seem to have a problem with her sharing it:
We wish her a speedy return to Twitch.
For the Twitch streamer who got mistaken for a prostitute while waiting for her Uber, click HERE.
[h/t Dexerto]