I'm pretty sure that a lot of the population of this country – be they remainer or leaver – actively despises Boris Johnson and I'm sure a lot of us will rate TV show host Fuzz Townshend for his recent actions towards the former Mayor of London.
Images VIA
Fuzz Townshend apparently used to drum for the band Pop Will Eat Itself and now presents Car SOS and I've never heard of him either, but this is a pretty funny story about dipping his knob in Johnson's pint before handing it to him. Speaking to DriveTribe.com, Fuzz said the following: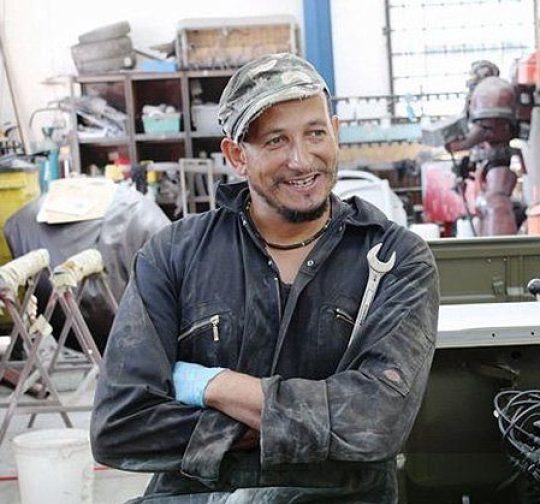 He arrived as it was my round. So I said 'Would you like a drink?' I was drinking a pint of real ale and he said 'What's that like?' I said "yeah, it was pretty good" so he said "I'll have one of those."

I went to the bar but the barrel had to be changed. I brought out my friends drinks, they were on gin and tonics or something like that.

Then I had to go back in for the pints. I got the pints and I turned round I noticed that to my left on the way out was the gents' toilets.

Now I did need a wee. And I thought, I'm going to go in to the loo. Then when I was in the loo I thought "this is an opportunity of a lifetime, I have a politician here, it doesn't matter which politician."

So I dipped my knob in Boris Johnson's pint and then topped it up with mine.
Wow. The absolute banter/audacity of the guy there, although he stopped short of confirming whether or not Boris had actually drunk the pint. If he had though I'm sure he wouldn't have minded as this was probably the stuff he was involved in every weekend when he was playing rugby at posh boy schools during his youth. That's pretty much the only acceptable level of banter for that kind of thing down there isn't it?
For more Boris Johnson, check out the evolution of his hair in pictures. Buffoon.