A Turkish football coach who is a massive fan of Alex Ferguson was filmed walking around the club's dressing room and slapping every kid in the Kayseri Meysuspor team after their shocking display left them 3-1 down at half-time.
Featured Image VIA
Halit Kurt is yelling at them saying he's going to kill them and that they're a disgrace and just generally being really motivational:
Turkish Sunday League pic.twitter.com/d84JQgmQjz

— MysticMemz (@M3_Arsenal) October 25, 2019
Halit Kurt defended his behaviour by saying Sir Alex used to do the same thing (via The Sun)
Not only do I use this method, it was widely used by previous generations. All of us know that Alex Ferguson slapped David Beckham.

Fatih Terim is also said to beat players from time to time.

I love my players. We have a parent-child relationship. As for the video that was shared I should say that the events in a locker room should not become the property of the public, as with a married couple's actions in a bedroom.
He spoke about the abuse he's been receiving since the video went viral:
There are also those who cursed my dead mother. I have identified them, I will initiate the necessary legal process.

Just because I'm doing that doesn't give anyone the right to swear at me.
The incident is apparently from the 2016-17 season but with the clip going viral it remains to be seen what (if any) sanctions will be imposed on the coach after officials opened disciplinary proceedings against him. Right now he's still coaching children in Kayseri Meysuspor.
Poor lads look absolutely distraught, except for this guy who couldn't be taking things less seriously: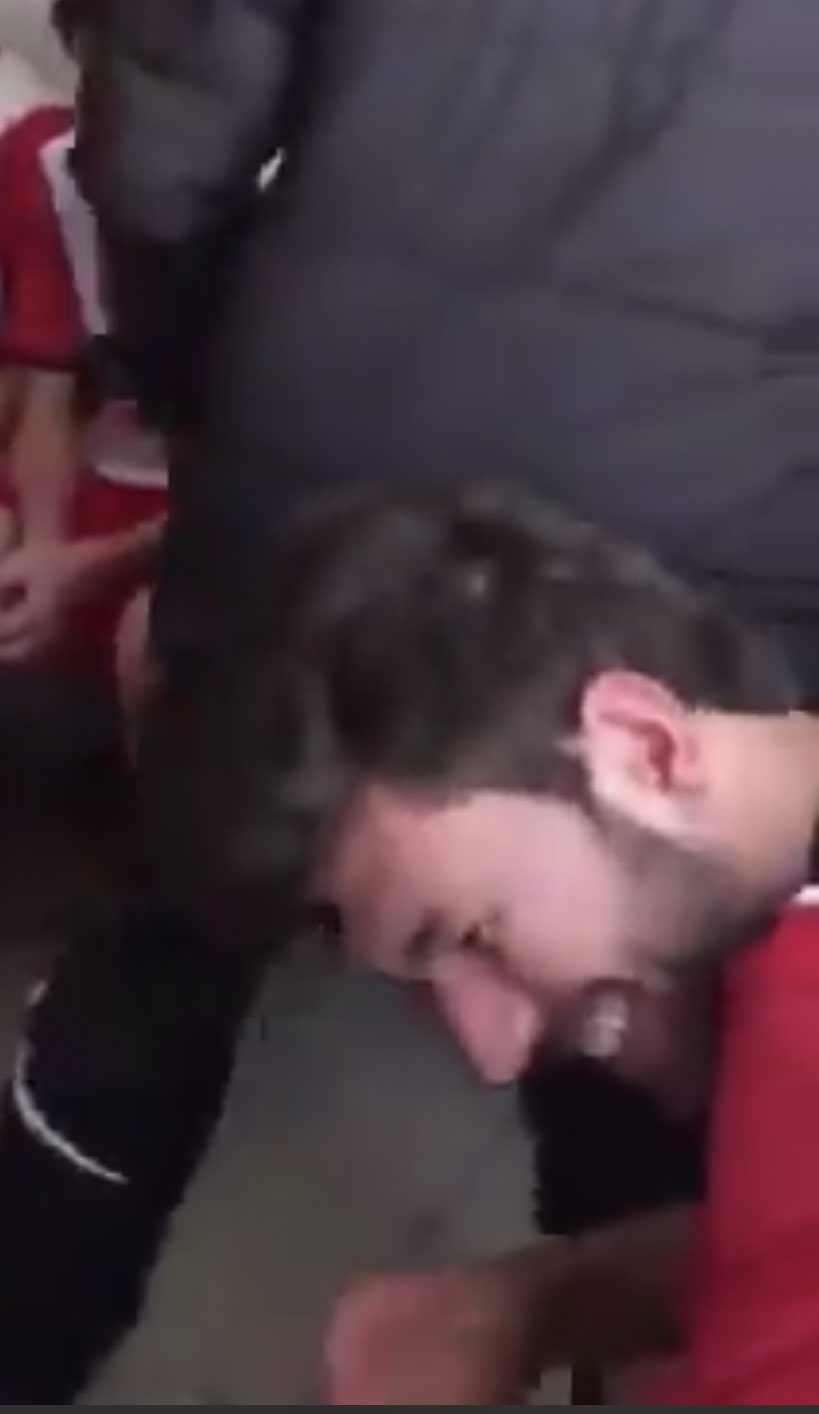 To watch the Russian Slap Champion take on the notorious 'Bazooka Arms' synthol freak in a slap contest, click HERE.