The question of just who murdered Tupac and the circumstances surrounding his death – or if he's even still alive and the whole situation was faked – has rumbled on for over 20 years, but a new documentary entitled 'Who Shot Biggie And Tupac?' is claiming to have answered the question once and for all.
Images VIA
In the documentary, cops Tim Bennan and Robert Ladd argue that it was none other than Crips gang member Orlando Anderson who pulled the trigger from a car in Las Vegas back in 1996. Here's what they had to say about it:
They had all these other theories going on, but it was a really simple gang one-on-one to Tim and I.

We believe Orlando Anderson was the one who did it.

We were workmen for Compton Police Department in California and were investigating him for a murder when the shooting of Tupac occurred. The Las Vegas Police Department called us in to help with the investigation.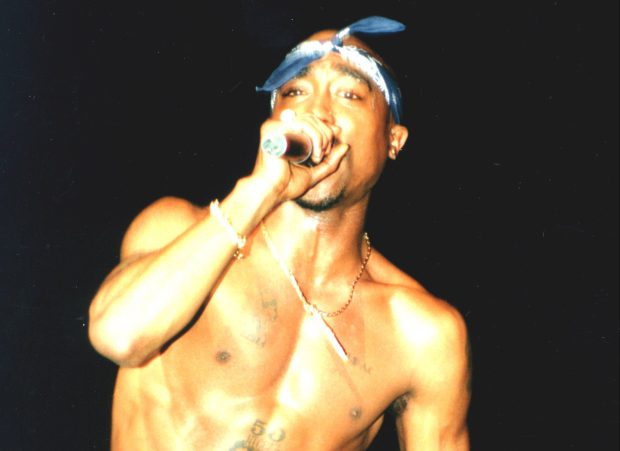 Anderson killed Tupac after he was publicly beaten by members of his crew. We have people on the record telling us that Anderson was boasting to people about killing Tupac in the immediate aftermath.

Years later, Tim met Anderson's best friend at the time who admitted that it was Anderson who killed Tupac. On the record again.

Unfortunately, Anderson himself was killed on May 30th 1998 in a triple murder over drug morning so we will never know the truth from the man himself.

The Las Vegas police department has done nothing with this information.
Well, I don't know if that is going to finally settle the debate but I guess it comes from some people who were there actually living the case and investigating it. It's not gonna satisfy the majority of the world though.
The documentary also sought to disprove the theory that Suge Knight had Tupac killed, recreating the shooting and determining it was pure luck that Suge didn't get shot as well – there was no way anyone could have guaranteed missing him with the shots. Again, it's probably not gonna convince everyone, but they're still all going to watch it and add their own two cents to the story, so there you go.
Suge Knight himself reckons that Tupac is still alive. What do you think about that?