If you happened to watch Arsenal beat Tottenham last night in the FA Cup In Association With Budweiser And Whoever The Fuck Else Wanted To Tack Their Name On The End And Remind Us Of What Corporate Shills They Are, then you probably saw what happened with Theo Walcott when he was stretchered off the pitch after picking up an injury. For the record I didn't watch the game, but here's a brief summary for anyone who didn't. At 2-0 up and having already made all three subs England international Walcott went down with what seemed to be a fairly bad knee injury right in front of the travelling band of Spurs fans. As is thus tradition, the Spurs fans (and I am not speaking specifically to them here, this is applicable to all football fans) began to jeer and snipe at Theo as he lay stricken on the turf. As the stretcher arrived though Walcott regained enough composure to sit up as he was ferried off the pitch and smirk to the Spurs fans while giving an indication of the score.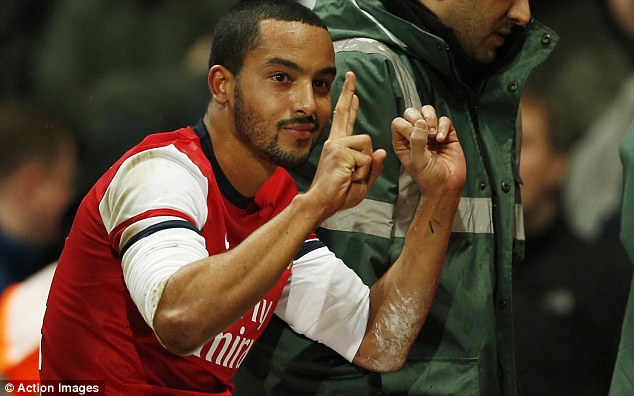 This gesture caused outcry among the Spurs fans who began hurling their very own hard earned cash at Mr Walcott.  It is also important to point out that in several versions of the story some sources claim Walcott's gesture to be a response to the already inbound projectiles, whereas other news sites indicate this to be merely a reaction to the Arsenal man's "…bit of banter" as mentioned by Tim Sherwood (please read this before continuing). Which of course in sports media terms is code for "something he/she shouldn't have done and equally something I'd rather not talk about".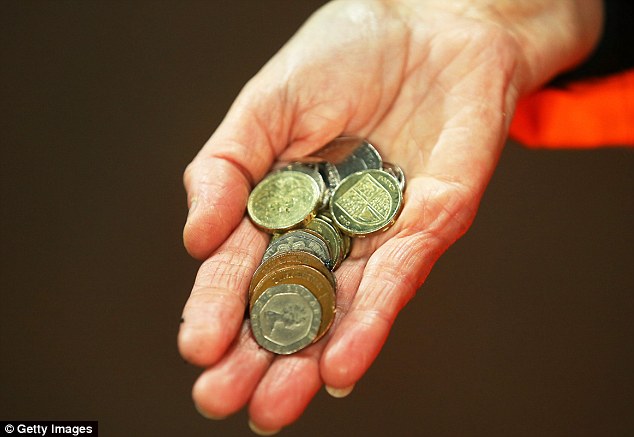 Now while what he did was by all reasoning fairly stupid and petty, did it really warrant being pelted with coins, plastic bottles and whatever abuse the travelling fans could muster? A factor that must considered before condemning anyone is that in groups people are naturally inclined to behave differently. French social psychologist Gustave Le Bon said that when in crowds people are inclined to act more emotionally and without as much self-evaluation, a thought shared by Freud who said that people seek crowds as it allows us to express our subconscious without fear of condemnation. This goes some way to explaining why fans may start acting in such a brutish manner, but this still doesn't fully explain why this behaviour occurs in the first place. Now while what he did was by all reasoning fairly stupid and petty, did it really warrant being pelted with coins, plastic bottles and whatever abuse the travelling fans could muster?
The answer is fairly simple: football has become tribal. There are no longer meagre affiliations, there are factions of fans who go to war with each other. Of course this element has always existed to a certain extent as anybody who has seen the regrettably gritty Green Street will tell you, but the idea of individually conceived hatred towards people you have never even met is a disturbing development. Barring the more extreme rivalries in world football such as Rangers and Celtic, which of course has origins outside football, this level of hatred has never reached grass-roots level to such an extent. Social media highlights this, and one could even argue that it is primarily responsible. Every match day Twitter is inundated with retweets from fans looking to chastise one individual only to say something equally moronic themselves not but two minutes later. Systematic goading is worrying as it suggests that an entire generation is being taught that being angry all the time is fine because there will always be someone to take it out on. This is the lesson that football has taught us; be it the referee, the opposition or even your own manager, there is always someone else to blame for your own displeasure.
Regrettably there doesn't seem to be any sort of solution as this problem is so deeply ingrained into the culture of football that it seems almost ridiculous that it would exist without it. Impassioned fans claim this to be an unfortunate side product to the love that fans have for their game, but this is to dismiss the appreciation other fans have for their own sports. During the recent thrashing of England in the Ashes, there may have been a few rowdy ex-pats arrested in a Walkabout-esque bar, but no reports suggesting coins being hurled at players or anyone being abused on social media. The criticism of the players has remained biting but never callous and abusive. It is only due to the vapidity of the current England side that the Brazilian authorities are not trembling at the arrival of "O Inglês". The cliche says that football is a game of two halves, but in modern society, it lies divided into many more than two.
☛ More Football:
VIDEO: Brazilian Football Season Ends In Rioting And Death (NSFW)>
Swedish Radio Station Trolls Portugal Football Team With Early Morning Karaoke
Carlton Cole Absolutely Schools Twitter Troll