Everyone out there loves chicken nuggets – even the vegans love fake chicken nuggets that taste like chicken nuggets, there's no denying that either – so it's kinda crazy that there hasn't been a chicken nugget festival yet considering there's pretty much a festival for everything else like that these days.
Featured Image VIA 
Our prayers have been answered though. We first heard about We Love Food's chicken nugget festival back in January when it was scheduled to take place in London on August 11th, but since then it's been moved back to August 24th at Infernos Nightclub in Clapham and another date has also popped up in Manchester on September 22nd too.
If you head over to the We Love Food website as well it looks like there's another 13 extra dates and locations to be announced soon, so it looks as if they're taking this thing national. Holy shit!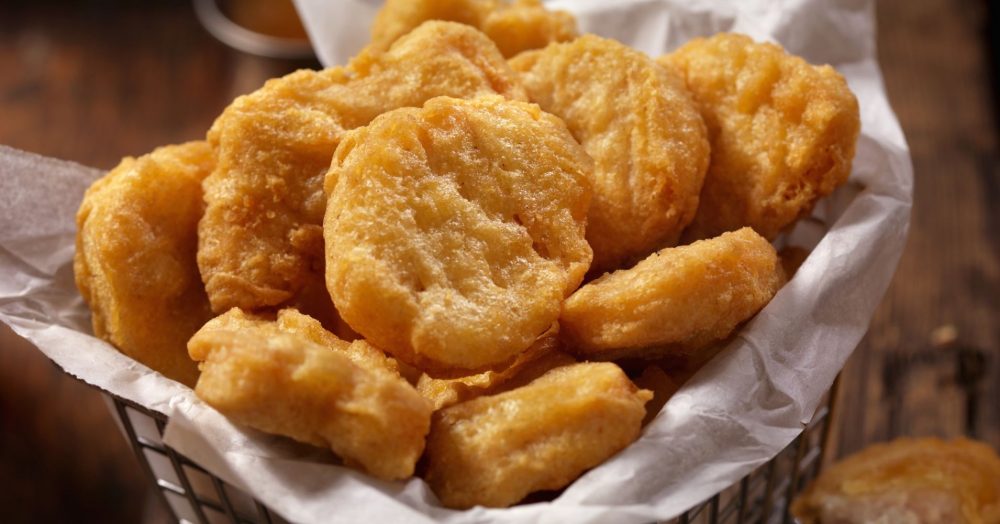 Wondering what goes on at a chicken nugget festival? Well apparently the one at Infernos is going to have live bands and a DJ, a floating nugget decoration and a nugget themed photo area, as well as all the nuggets you can eat as well presumably and a nugget eating competition too. You know you got this.
Apparently these nuggets are all free after you pay the £10 entrance fee but having been to a chicken wing festival in the past I wouldn't hold your breath about getting too much free stuff for the price of admission. Just saying. No news if there's a vegan option for all my vegan brothers and sisters out there either, but you know, hopefully there is.
For more chicken nuggets, check out this job that pays you eat them now. OMG.