A tourist in the Philippines wearing probably the most revealing bikini of all time caused such an instant stir on social media that police rushed to track her down and arrest her.
Featured Image VIA
Lin Tzu Ting, 26, was on holiday from Taiwan with her boyfriend when the pair visited Puka Beach on the island of Boracay.
As per the Metro, beach-goers immediately began taking photos of Lin and sharing them online. They quickly went viral in the Philippines and caught the attention of the Boracay Inter-Agency Rehabilitation Management Group (BIAMRG).
The group, apparently made up of a bunch of absolute killjoys, directed the island's police force to act and Lin was tracked down to her hotel and arrested.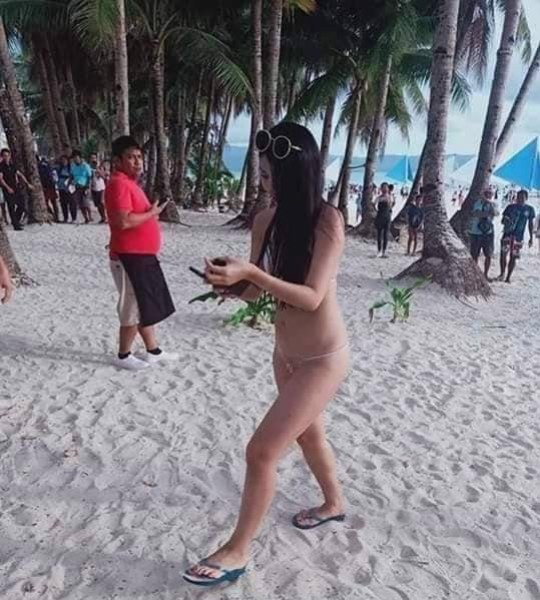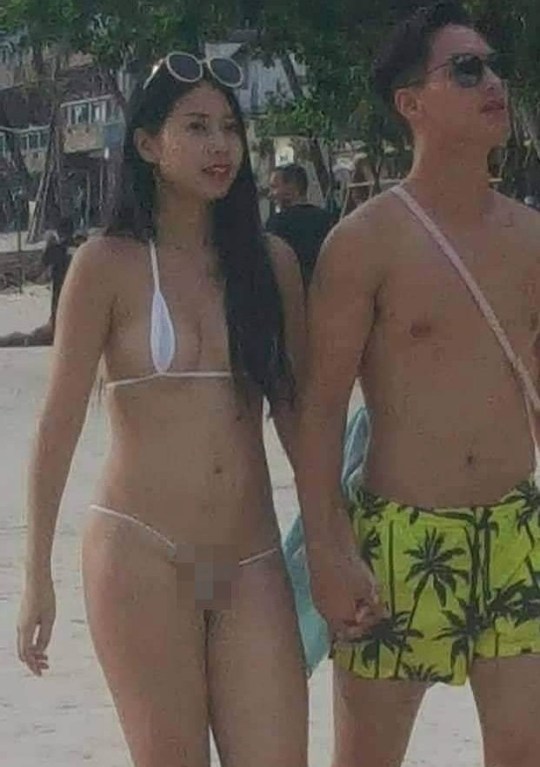 Lin defended her choice of bikini, saying she wears it all the time back home in Taiwan with no problems. She added it's 'a form of expression and of feeling comfortable with her body'.
Major Jess Baylon, Malay town Police Chief, didn't see it that way:
It was literally a string. In our conservative culture, it is unacceptable.
Lin was fined 2,500 Philippine Peso (£38.30), which isn't too bad, but still a piss take all things considered.
It turns out there aren't even any laws in the Philippines that prohibit wearing indecent clothing, so she was given the ticket for violating a law that prohibits the taking and display of 'lewd' photographs instead.
Natividad Bernardino, head of the BIAMRG, said:
Foreign tourists should observe proper decorum as a form of respect for Philippine culture and tradition.

We have our own cultural values as Filipinos and Asians. They should be able to respect that. There is no dress code but it is just common sense.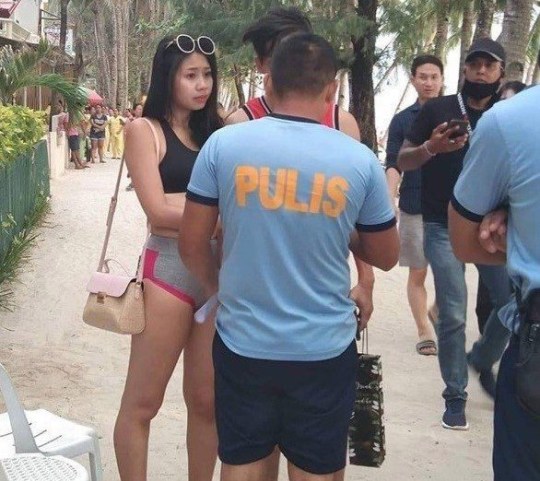 How out of order is that? They basically arrested her for a 'crime' that they admit there is no law against, and then charged her for another crime instead just so they could charge her with something. I mean imagine looking at Lin rocking the shit out of that string bikini and having any sort of problem with it.
One 82-year-old UK pensioner can relate – she was given an ASBO for wearing a bikini in her own back garden (NSFW).