An 82-year-old woman has been banned by her local council from wearing a bikini in her own home amid a dispute with her neighbour, who owns a nursery next door.
Featured Image VIA
Kay Crane first received a Community Protection Order (CPN) threatening her with legal action if she wore the bikini either in her garden or standing by the windows of her home.
That order, from Stockport Metropolitan Borough Council, was later dropped, but Kay then received an ASBO (Anti-Social Behaviour Order) which threatened to jail her for two years or give her an unlimited fine if anyone saw her parading around in her bikini.
The former model says:
I don't understand why I can't wear a bikini in my own garden.

It's not like I wear it all the time – just when the weather is really hot.

I think the council are just trying to bully me. They're just trying to ride roughshod over me because they don't care about older people.

But it won't stop me wearing my bikini.
The council maintains that Kay has 'caused distress' to the nursery's children, a claim she adamantly denies.
Not one to be bossed about, Kay took these photos in her garden after the ASBO was issued. Take that, council!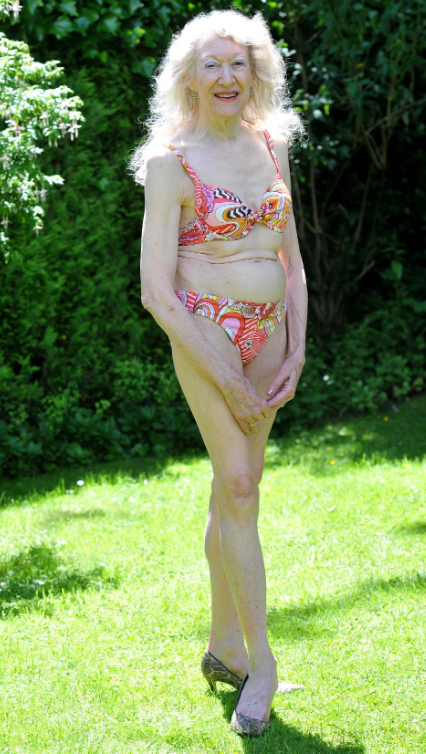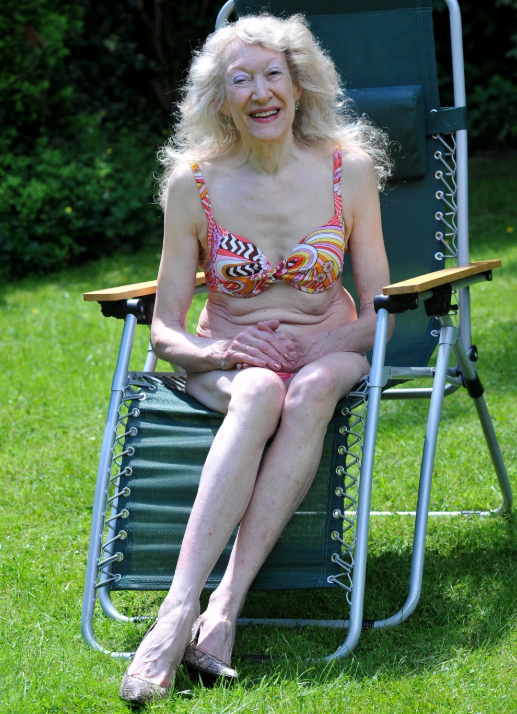 Images VIA
So what this comes down to is should an 82-year-old woman be able to wear a bikini in her home own home/garden Vs how traumatised are these little kids at the nursery next door after seeing Kay Crane in her bikini. Don't they know she used to be a model?
IMO if Kay wants to sit in the garden in her bikini, roll down those straps to sort out her tan lines, lather herself in sunscreen and get her sunbathing on, I say more power to her. Imagine living to 82 years old and giving a single shit what the council says you can and can't do in your own home. This isn't the Soviet Union, is it? Go Kay Go!
To meet the grandma who says the key to staying young is sex with toy boys in their 20s, click HERE. Bet she wouldn't let the council boss her around either.