This week has seen roughly the same level as weird as the week before and the week before that etc etc. Here's a tiny weeny snapshot of some of the things that have occurred. The picture up above was taken in London this week of some fella walking some ducks. Well, why not?
4) Snatch Pocket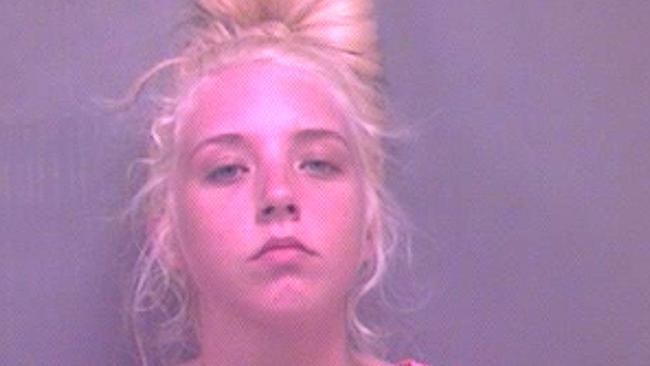 This is a fairly familiar tale. A woman steals gun and hides it up her chuff. We covered something similar a while back. It makes sense I guess, it's the one place a male cop can't look. I've only run with this story because I love the pinkness in the face of the perpetrator. She has an impressive Venusian glow.
In this case, the gun hider was a 19-year-old Dallas Archer from Knoxville, Tenessee. She was arrested for driving with a suspended licence after her mother called the Feds because of an alleged attack.
As she was being booked at the prison a female cop who was patting her down found the lodged item.
The rightful owner of the gun — John Souther, 70 – now has it back and advised he would give his weapon a bleach bath… but I bet he doesn't. Ya get me…
☛ Next: VIDEO: Woman With The World's Strongest Vagina