Tony Blair seems determined to fight his way back into politics, despite being one of the most hated men in that exact field thanks to his devastating role in the illegal Iraq war.
Featured Image VIA
We all thought this was a bit of a joke, but it turns out he's already pumped nearly £10million into a new not-for-profit organisation set up to help with the influence of Brexit and the future of Europe. Titled the Tony Blair Institute, it has been described as a, "platform designed to build a new policy agenda for the centre ground."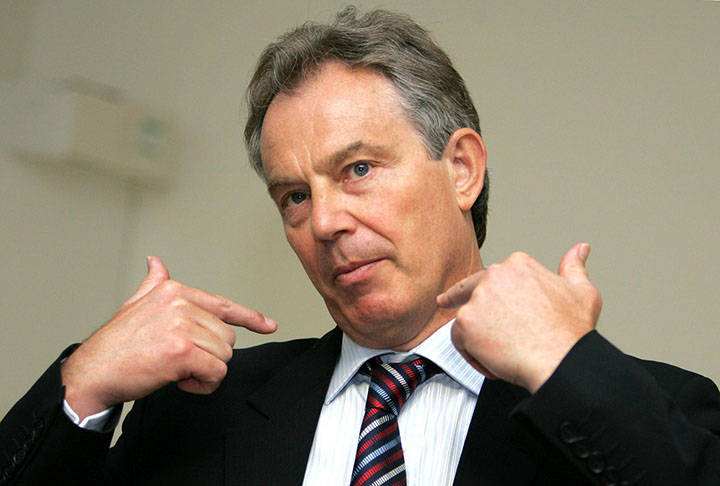 "How did he raise the money?" I hear you ask. Well apparently he shut down some of his businesses and took the money out of his own pocket, so clearly he is serious. His aims include:
Helping countries alleviate poverty, raising people's standards of living, fostering religious and cultural tolerance and advancing peace and reconciliation.
Shame he couldn't have adopted some of these ideas while destroying an entire nation for no reason whatsoever. Blair said:
In the past six months we have seen political earthquakes in the UK with Brexit and in the American election, as well as an explosion in populist movements all over the European continent.
His organisation will be a, "platform to inform and support," while offering practical solutions to deal with this explosion of new politics. Well, good luck to him I guess, but I hope he's not using this to make us forget about what he did. We will never forget.